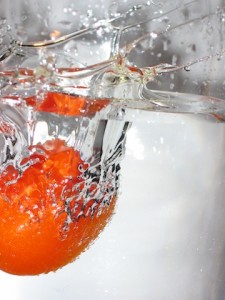 Sunday, March 9th: Lately it seems you've been re-evaluating your career. Perhaps you've even been re-building it from the ground up, or experiencing so much pressure that you're wondering if you can handle the responsibility. Hang in there, as Saturn is known to bring real rewards during, and especially after, its transit to this sector. If you've been working hard until now, you could quite possibly reach great heights in your career by early 2015. If you've been living a young, carefree lifestyle, you may feel increasing pressure to figure what you're doing in your life!
Monday, March 10th: Mercury in your sign squares Saturn in your career house, and a career matter may come to a head. You seem to be having an argument with your employer over either money or creative vision. Today may not be fun, but you should smooth it over by Thursday.
Tuesday, March 11th: It seems you've got work on the brain today, and may feel a little insecure about your job. Luckily, the moon will conjunct Jupiter in this same house, before reaching out to the Sun in your income house, indicating a raise may be on its way.
Wednesday, March 12th: If you've been arguing with an authority figure, it's probaby due to Saturn's retrograde in your house of career. Cracks may be showing in a relationship with an important man in  your life. Tomorrow offers relief in this sector.
Thursday, March 13th: The Sun in your income house trines Saturn in your career sector, offering relief to whatever mishaps came up earlier in the week. You may get re-assurance as to your standing in the company, and perhaps even get a raise.
Friday, March 14th: Today is a great day for travel, as Mercury in your sign trines Mars in your 9th house of broad horizons. If you're a writer, use this energy to put pen to paper, as you may be full of inspiration. You may hear good news about an upcoming trip, or get a letter or email from a foreign friend.
Saturday, March 15th: With Mars retrograde in your 9th house of higher learning, you may be revising a long-held belief. If you're a writer, you may be revising a manuscript, and if you're an entrepreneur, you may be re-doing a business plan or company vision. Use this time to perfect your project so that it is ready to go by May 19th.