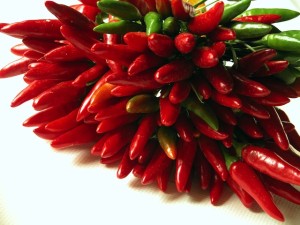 Sunday March 9th: Saturn's retrograde may have illuminated issues in regards to travel plans, and you may need to re-book accommodations or transportation plans for a trip. Make sure to do your research and get the best price. You don't want any surprises to ruin your trip!
Monday March 10th: This would be a poor day to travel or sign a contract. With Mercury in hard aspect to Saturn, you may encounter transportation break-downs or the health of a relative could interfere with vacation plans.. If you need to sign an agreement, try to push it to March 26th, when Mercury will be in fine aspect to Jupiter.
Tuesday March 11th: What a day for fun and romance! The moon joins Jupiter in your love and creativity sector before reaching out to the Sun in your sign! If you've been trying for a baby, this just might be the day for you. Regardless of your relationship status, this day was made for fun, so get out there and have some!
Wednesday March 12th: If you're undergoing a course of study, you may decide to switch majors at this time. This is due to Saturn's retrograde in your house of higher learning. Be sure to think this decision over carefully, and only make the switch if you're confident about it. Why not take a few trial classes before committing to such a big change? Then you'll know for sure if the decision is the right one.
Thursday March 13th: The Sun trines Saturn today, making it an excellent day for travel or higher learning! If you can't get out of dodge for the day, why not take a yoga class or read a good book? Your body may be stuck in town, but that doesn't mean your mind has to be!
Friday March 14th: Mercury trines Mars today, and you may see money come in from a creative or behind-the-scenes project. This is a great aspect if you're trying to sell a piece of art or music.
Saturday March 15th: If you've been avoiding dealing with any mounting debt, now's the time to get a handle on it. Ignoring it won't make it go away dear Pisces! Call your credit card companies to see if they can lower your interest rate, or see if you can get a new payment plan on any kind of loan. Putting in just a little bit of effort could pay off in spades down the road.
 Full Pisces March 2014 Horoscope