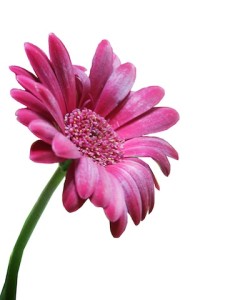 Sunday, March 9th: If a health issue came up recently, don't ignore it. With Saturn retrograde in your 12th house, you may need to do some work to get yourself healthy again. This is a good time to go see your doctors, eat clean, and try to rid yourself of any unhealthy habits.
Monday, March 10th: Mercury in your communication house squares Saturn in your secrets house today, indicating that you may inadvertently reveal a secret, or perhaps an upsetting piece of information comes to light. Try to keep your tongue in check today, and be careful on the road, as this aspect could also indicate problems with transportation.
Tuesday, March 11th: The moon spends the day in your 8th house of money, death, and taxes, causing you to feel more introspective today. With the moon conjuncting Jupiter and then reaching out to your home house, you may hear good news about a home loan or inheritance. You may still need to sort out the details about a romantic or child situation however, and that appears to be nagging at you.
Wednesday, March 12th: With Saturn retrograde in your 12th house, you may be thinking about a toxic situation in your life and trying to figure out how to get out of it. It seems a a project, job, or relationship is causing you mental strife. Saturn will not return to direct motion until July 20th, so use the next few months to determine the best way to move forward, up and out of this situation. You may eventually decide to cut out this person or situation, effectively ending a chapter of your life.
Thursday, March 13th: The Sun in your house of home reaches out to Saturn in your 12th house, indicating good news when it comes to a housing or family matter. You may be preparing to move, and if so, you seem ready to say goodbye to your old place.
Friday, March 14th: Mercury in your communication house trines Mars in your friendship house, indicating that a fun trip with friends could be just what the doctor ordered this weekend. If you're a writer, use this aspect to put pen to paper, as you may find yourself full of ideas and motivation. If you're not a writer, this is a great day to catch up with some old friends by email or phone.
Saturday, March 15th: After a busy few months of putting the pieces together on a long-term dream, it seems the pace has stalled a little. This is due to Mars' retrograde in your 11th house of friendship and dreams. Take advantage of the slowdown to fine tune the building blocks of your goals and make sure whatever you're building has a strong foundation.
 Full Sagittarius March Horoscope