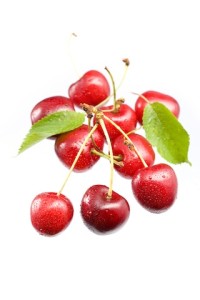 Sunday, March 9th: Did you start a brand new chapter of your life recently? Saturn's transit through your sign since October 2012 indicates that there have been some major shake-ups since then. Now that Saturn is retrograde, go over the details of your new path with a fine toothed comb to make sure this new foundations is as solid as you want it to be. You may need to do some tweaking.
Monday, March 10th: Mercury in your house of home squares Saturn in Scorpio today, indicating problems on the home front. You may fight with a family member or encounter difficulties with a housing issue.
Tuesday, March 11th: The moon spends the day in your house of broad horizons, and not only conjuncts Jupiter, but also reaches out to the Sun in love and romance house. You may daydream about an upcoming trip with your boo. It seems it can't come soon enough, as  there are some work and communication projects troubling you.
Wednesday, March 12th: Scorpio is a strong sign, and you can handle just about anything. However, Saturn in the first house can ruffle the feathers of just about anyone. While you may be enjoying a new career or life path, it seems that you're also putting in a ton of work. Perhaps you're wondering if it's even worth it. If you can hang in there until the summer, you may find great rewards coming your way.
Thursday, March 13th: The Sun in your romance house trines Saturn in your sign today, indicating that you may be getting serious with a beau. Another alternative is that you could have babies on the brain. Regardless of your relationship status, this is a good day for fun, love, and play.
Friday, March 14th: Mercury in your house of home trines Mars in your endings house, indicating that you may be preparing to say goodbye to your current housing situation. This may signal the end of a chapter in your life, and if so, it appears to be a happy ending.
Saturday, March 15th: With Mars in your 12th house of endings, you may be dealing with a health issue, anxiety issue, or toxic situation or person. It seems that you're to tie up these loose ends so that you can move on to bigger and better things. Mars' retrograde over the coming months will bring some of these issues to a head and force you to deal with them. In fact you may hear something around April 15th when there's an eclipse in this sector. Things should become more clear after May 19th.
Full Scorpio March 2014 Horoscope