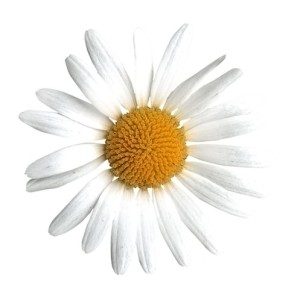 Sunday/March 9th: Saturn has been cracking the whip in your financial sector since October 2012, and it seems that you're taking a bit of a beating! Saturn's retrograde may be forcing you to really take a look at your budget to see where you can tighten that belt. Though you may get some bad news tomorrow, a little relief may come your way on Thursday.
Monday/March 10th: It seems that a long-term goal may cause you financial strife today, as Mercury faces off with Saturn in these sectors. Perhaps the funding for a project doesn't come through, or you find you're way over budget on a long-term goal. Alternatively, you may fight with a friend about money. Perhaps one of you owes the other, and it's causing some friction! If you're the one who's owed and it's a small amount, consider letting it go. There's probably a good reason behind the delay.
Tuesday/March 11th: You might feel like a domestic little Martha Stewart today, as the Moon joins Jupiter in your 4th house of home. Both planets will reach out to the Sun in your 12th house of endings, indicating that you may be preparing to say goodbye to your current living situation. If so, it appears to be good news for you, as the goodbye seems to be a happy one.
Wednesday/March 12th: What a day for fun and love! The moon is in your pleasure-loving 5th house today, emphasizing romance, children, and creativity. Even better, it makes beautiful music with Uranus in your own sign. Why not grab your boo and go out dancing- you have the most perfect aspects! If you're single, even better. Get out there- you never know who you might meet.
Thursday/March 13th: Today may bring good financial news, as the Sun in your 12th house pings Saturn in your 8th. Perhaps an inheritance comes in, or you receive money from the sale of a creative project. Today is also a great day to work on anything creative as you may find yourself full of inspiration.
Friday/March 14th: Mercury in your 11th house of hopes and dreams trines your ruler, Mars, in your partnership sector today, making for a good day to work on plans with a romantic or business partner. If you're working on any kind of long-term project, today may see headway.
Saturday/March 15th: With your ruler, Mars, zooming through your 7th house of partnerships since late last year, it seems you've been focused on another! Perhaps you found yourself suddenly in a serious relationship, or you took on a very "hands on" business partner. Now that Mars is retrograde, you may have to go back and fine tune some of the details to make sure everyone is on the same page. In fact, there may be a shake-up in this area come April 15th, when a lunar eclipse falls in this sector. Mars goes direct on May 19th, and things should be easier to navigate at that time.
Full Aries March 2014 Horoscope