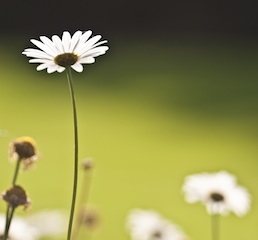 Sunday/March 9th: With Saturn casting a serious glare on your 5th house of fun, love, and romance, things may have felt a little somber lately. It seems all you do is work, work, work! Your love life may at times have felt non-existent, and you can't even remember the last time you worked on something you were passionate about. Saturn will return to direct motion on July 20th, and will leave this sector entirely in December, so don't fret too much. You're almost there!
Monday/March 10th: An unexpected expense due to a child or hobby may pop up today, as Mercury in your 8th house of money squares Saturn in your house of fun and love. Alternatively you may fight with your boo over money, or drop a lot of money on them. Don't worry- you should smooth everything over by the end of the week.
Tuesday/March 11th: Today is your day to shine, as  your ruler, the Moon, joins Jupiter in your sign and reaches out to Pisces in your house of broad horizons. You may get the itch to travel or plan a trip, and if so, it could be the trip of a lifetime! Alternatively, you may just want to read a good book and relax, or go out on the town with friends. Push any partnership or career concerns out of your mind for now, and treat yo self today.
Wednesday/March 12th: Today may ease any money concerns, as the Moon in your income sector makes a pleasant aspect with Uranus in your career sector. You may get a raise, or simply take stock of the blessings you have when it comes to your career.
Thursday/March 13th: The Sun in your 9th house of travel trines Saturn in your 5th house today, making a fine time to travel with a loved one or child. This is also a great aspect to get to work on a creative writing project, if that's what you're in to. At the very least, use today's energy to plan a fun dinner for you and your honey.
Friday/March 14th: Mercury in your house of other people's money trines Mars in your house of home today, and you may get approved for a home loan, or come into some kind of inheritance. Not a bad way to start the weekend!
Saturday/March 15th: With Mars zooming through your 4th house of home since late last year, you may have seen a little more of your family members than you'd like! You may find that family is always popping in and out of your home, or perhaps a home reconstruction or decorating project is taking up a huge chunk of your time. Mars' retrograde may bring confusion and delays to this area of life,  and things may come to a head on or around April 15th, when there's a lunar eclipse in this sector. After May 19th, things should become more clear.