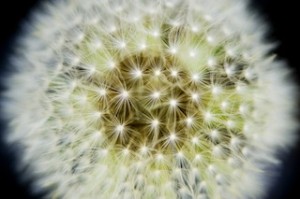 Sunday/March 9th: Saturn has been making your work life tough lately, and now that it's retrograde you may find you need to re-do your work processes, or possibly even look for a new job! Alternatively, a health issue you thought was dormant may rear its ugly head, forcing you to deal with it once and for all. The next few months may bring changes in these areas, so steel yourself for them. Saturn will resume direct motion in July, and will leave this sector entirely in December, bringing sweet, sweet relief.
Monday/March 10th: Today could be tough, as your ruler, Mercury, in your 9th house of travel squares Saturn in your work house. Publishing or broadcasting projects may hit a snag, or health could interfere with a vacation. If you can avoid traveling today, I would.
Tuesday/March 11th: Work matters continue to be on the brain today, although the news is all good. The Moon joins Jupiter in your income house and reaches out to the Sun in your career house, indicating that you may get a raise. Alternatively, you may just simply take stock of the fact that you have a great career that you enjoy. Look to Thursday for more great news.
Wednesday/March 12th: Today is a great day to spend with friends, as the Moon in your communication sector makes a pleasant aspect with Uranus in your friendship sector. Why not grab a group and go out to dinner? Even if only one other person can make it, it's sure to be an enjoyable night.
Thursday/March 13th: The Sun in your career house trines Saturn in your 6th house today, and a new job or the promotion of your dreams may crystallize for you. It seems that whatever you've been working towards so hard is within your reach.
Friday/March 14th: Your ruler, Mercury, in your 9th house of travel trines Mars in your fun and love house today, indicating that romance and travel go hand in hand. If you're thinking of going away with your boo, get to it! If you're a writer, you may find yourself full of creative inspiration today.
Saturday/March 15th: With Mars zooming through your 5th house of romance, children, and fun since late last year, it seems you've got love on the brain! You may be involved in wonderful romance, be trying for a baby, or just be having a blast. Mars' retrograde may force you to review these areas of life to fine-tune them, and you may even hear big news about a romance, baby, or creative project on or around April 15th, when there's a lunar eclipse in this sector. Once Mars goes direct on May 19th, things will be easier to sort out.
Full Gemini March 2014 Horoscope
[iframe src="https://rcm-na.amazon-adsystem.com/e/cm?t=positivelyast-20&o=1&p=12&l=ur1&category=primeent&banner=032PM0C4EGZ3KFE57R82&f=ifr&lc=pf4″ width="300″ height="250″ scrolling="no" border="0″ marginwidth="0″ style="border:none;" frameborder="0″>