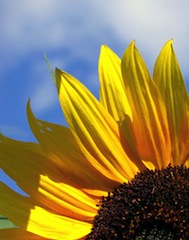 Sunday/March 9th: With Saturn tearing through your house of home, you may have found yourself with difficulties in this area. Perhaps your family is going through a hard time, or a reconstruction project isn't going as planned. Saturn will retrograde until July 20th, so use this time to straighten out any details so that you can get back on track.
Monday/March 10th: Mercury in your house of partners squares Saturn in your house of home today, and you may fight with your significant other about a family or housing issue. Perhaps you argue about how to decorate or where to live, or your family obligations get in the way of plans you had with a partner. Tread carefully, as your sign is caught in the middle of this fight!
Tuesday/March 11th: Today may find you a little introspective, as the moon spends the day in your 12th house of secrets and closure. If you're looking to do creative work, this is a lovely aspect, as your imagination will be on fire. Tomorrow the moon will move into your sign, and all eyes will be on you.
Wednesday/March 12th: The moon spends the day in your sign, giving you the edge in all things Leo! Use this day to start new initiatives and make plans, as you'll likely encounter success. Why not go out on the town tonight? You'll definitely have a special sparkle about you!
Thursday/March 13th: Today is another great day to be a Leo, as your ruler, the Sun, in your 8th house, trines Saturn in your 4th house. You may get approved for a home loan, or come into some kind of inheritance.
Friday/March 14th: Mercury in your house of partners trines Mars in your communication house today, making for a fine weekend to get out of town with your boo. Alternatively, if you're looking to take on a business partner, today might be the day to make it official!
Saturday/March 15th: With Mars zooming through your 3rd house of communication since late last year, you may have seen an uptick in errands, correspondence, short trips and busywork. Now that Mars is retrograde, you may encounter stalls and delays in these areas. Mars wants you to get everything just right, so take a deep breath and keep on keeping on. Relief will come on May 19th.