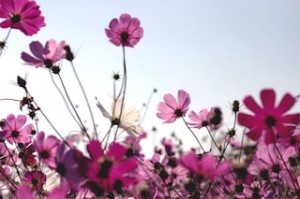 Sunday/March 9th: If you'd been fighting with a partner and it seemed like you'd gotten it out of your system, you may be surprised to revisit an issue or two over the next few months. Saturn is doing its very best to expose the weaknesses in your union, and its retrograde is making sure it didn't miss anything the first time around. While you may have to work at it, your union will come out stronger in the end. If not, trust that a stronger one will come.
Monday/March 10th: Today could be tough one for your career, as Mercury in this sector squares Saturn in your partnership house. You may fight with your employer or business partner, or feel that they are holding you back in some way. Alternatively, if you're married, today may bring a fight with your spouse. Luckily, Thursday will bring relief.
Tuesday/March 11th: Your mind seems to be moving a mile a minute today as it joins Jupiter in your 3rd house of communication. Today would be a great day to grab a bunch of friends and catch-up. Not only will the moon give you the gift of gab, but it will reach out in a friendly way to the Sun in your friendship house. It's a great day to take stock of your friendships and lend an ear to your good pals.
Wednesday/March 12th: You might feel a little nostalgic or domestic today, as the Moon makes its way through your 4th house of home and connects with Uranus in your 12th house of endings. You may be preparing to say goodbye to a residence, or perhaps you're homesick for a family member. Allow yourself to rest and remember today.
Thursday/March 13th: If things have been getting serious with a partner, today may be the day you have "the talk." You know, the one where you discuss where "things are going." The Sun in your house of hopes and dreams make beautiful alignment with Saturn in your partnership house, and you may decide to become exclusive, become engaged, or make another joint life decision together. Any disagreements from earlier in the week should be smoothed over today.
Friday/March 14th: Your ruler, Mercury, in your 9th house of travel trines Mars in your fun and love house today, indicating that romance and travel go hand in hand. If you're thinking of going away with your boo, get to it! If you're a writer, you may find yourself full of creative inspiration today.
Saturday/March 15th: With Mars zooming through your 6th house of work and health since late last year, it seems you've been all work and no play! In fact, it may be a little too much for you to handle- you're only one person after all. Now that Mars is retrograde, you may be re-evaluating your work situation to make sure it's what you want. Alternatively, you may be re-doing a certain project that got going a little too fast for its own good. Watch out for April 15th, when a lunar eclipse in this sector will shake things up. Once Mars goes direct on May 19th, things will be easier to sort out.