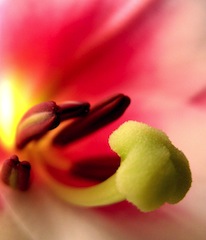 Sunday, March 16: Money matters may come to fruition today, as a full moon occurs in your 2nd house of income. The moon reaches out sweetly to Saturn in your house of home and family, indicating  that money may come from a family member, or perhaps from work performed from or on the home. Since the 2nd house is associated not only with income, but also with family and ancestry, there's a good chance that any news will be related to this.
Monday, March 17: Happy St. Patrick's Day! Mercury enters your 8th house of finances today, indicating that money is still on your brain! If you netted some funds yesterday, you may now research the best ways to put your money to use. Leo tends to be a spender, not a saver, but it seems that you're interested in finding ways to invest your money, so that you not only save it, but grow it as well.
Tuesday, March 18: Venus, currently gliding through your 7th house of partnerships, makes beautiful music with Uranus in your 9th house of travel today, indicating that you and your boo may be planning a fun vacation. If you don't have the money or time for a vacation, why not take a class together? Yoga, mental work, and studies of all kinds are favored today! If you're looking to partner up with a foreign company in business, today is a good day for that as well.
Wednesday, March 19:  The Moon in your house of home and family is nicely angled to Jupiter in your house of endings, indicating that you may be letting go of a housing or family matter. Tomorrow the moon will conjunct Saturn, and you may feel extra emotional, so enjoy any sense of peace you feel today.
Thursday, March 20: The Sun leaves your house of shared money and enters your 9th house of travel today, usually a time that indicates fun foreign adventures are on their way. While this may be the case for the next week, the end of the month brings a wonky new moon to this sector. If an opportunity to travel or work with foreign people or places soon arises, proceed carefully, as you may encounter unexpected work or health matters that interfere with your plans.
Friday, March 21: Mercury, ruler of your income house, conjuncts Neptune in your 8th house of finances today, which could spell either fortune or trouble for your bank account. On the one hand, you could sell a creative project and get money for your efforts, making this a fine time for you. On the other, Neptune can conceal details, and any investments may cause problems down the line. Keep your eyes open and read the fine print.
Saturday, March 22: The North Node enters Libra and your 3rd house of communication today, encouraging you to focus on your immediate surroundings. Keep in touch with neighbors and friends, stay local, and return those emails. Get all of your errands out of the way and tune up your car. You may encounter setbacks to projects that require big picture thinking, as the Universe wants you to focus on the details now. September will bring better aspects to matters regarding foreign travel, education, and big picture thinking. To read more about north node astrology, check out my favorite book on the subject, Jan Spiller's Astrology for the Soul.