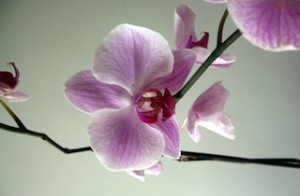 Sunday, March 16: It seems a chapter of your life comes to an end today, as a full moon occurs in your 12th house of closure. The moon is nicely angled to Saturn in your income house, indicating you may see a payout come in as a result of whatever is ending. Perhaps you sell something that gets you some funds, or you may see an inheritance come in. If a family member has been ill, this moon may bring relief.
Monday, March 17: Happy St. Patrick's Day! Mercury enters your 6th house of work and health today, giving these matters a boost of mental energy. Mercury also reaches out to the North Node in your income house, suggesting that your hard work may translate to more money in your bank account.
Tuesday, March 18: Your ruler, Venus, feels right at home in your 5th house of fun and love today, especially since it trines Uranus in your 7th house of partnerships. What a day for fun and love! You must use the aspects to go out on a special date with your partner. If you're trying to conceive, you have wonderful aspects. If you're single, get out and there and mingle. You never know who you might meet!
Wednesday, March 19:  The Moon in your income house is nicely angled to Jupiter in your house of home, indicating that you're feeling very good about housing and family matters. You may even find your bank account is in better shape than you thought. If you encounter a large expense- especially if it's related to a child or love matter- know that it is only a passing influence.
Thursday, March 20: The Sun leaves your work sector and enters your 7th house of partnerships, an area that you usually quite adore considering it's the house your sign rules! Proceed carefully, as the end of the month brings turbulence to this area. You soon may encounter trouble with a partner, as the new moon in this sector at the end of the month is at war with planets in your home and career houses. Take anything that comes up seriously, and try not to enter into any new partnerships at this time.
Friday, March 21: Mercury conjuncts Neptune in your work house today, an excellent aspect for any Libra's who work in a creative field, especially if your work requires writing or imagination. Contracts may be fuzzy however, so I would hold off on signing on the dotted line until March 26th, when there will be a beautiful trine between Mercury in your work house and Jupiter in your career house.
Saturday, March 22: The North Node enters Libra and your 1st house of self today, encouraging you to have faith in yourself and your convictions. Independent initiatives are favored, so put yourself out there. Over the next year and a half, you may encounter setbacks when it comes to partnership matters, as the universe tries to get you to go it alone. This may be tough, given that your sign rules relationships, but once the transit is over you should feel much more comfortable trusting your own lead. To read more about north node astrology, check out my favorite book on the subject, Jan Spiller's Astrology for the Soul.
[iframe style="width:120px;height:240px;" marginwidth="0″ marginheight="0″ scrolling="no" frameborder="0″ src="http://ws-na.amazon-adsystem.com/widgets/q?ServiceVersion=20070822&Operation=GetAdHtml&ID=OneJS&OneJS=1&source=ss&ref=ss_til&ad_type=product_link&tracking_id=positivelyast-20&marketplace=amazon&region=US&placement=0553378384&asins=0553378384&show_border=true&link_opens_in_new_window=true&MarketPlace=US">