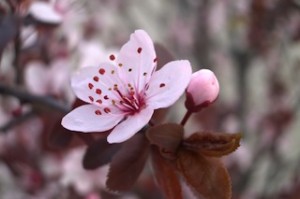 Sunday, March 23: With the Sun making its way across the very top of your chart, it seems that career matters are front and center these days. Today may bring strife to this area however, as the Sun will square your ruler, the Moon, in your 7th house of partners. You may argue with your employer or spouse, or perhaps find that your career is taking up so much of your time that your honey is getting a little jealous. Although this is a passing influence, the planets will brew up more trouble in these sectors by the end of the month, so take whatever comes up seriously.
Monday, March 24: Your approach to partnerships has been undergoing some serious transformations ever since Pluto entered this sector in 2008. Today, the Moon (your ruler) joins Pluto (as it does once a month), bringing this part of your life to the front of your mind. You may find your emotions amplified towards a partner, whether it's a personal or love relationship, or a business partner. This energy can give you a lot of power to transform this sector of your life any way you want it, but it can also push you to engage in power struggles. Try to harness the energy for good instead of evil.
Tuesday, March 25th: Career matters should go smoothly today, a welcome relief after Monday's tensions. You may even get some kind of bonus or commission, given that the Sun will be in friendly alignment to the Moon (your ruler) in your 8th house of other people's money. If you're married, a spouse my have good money news to report as well.
Wednesday, March 26th: This is a wonderful day for travel, publishing projects, and higher education, as Mercury in this sector trines Jupiter in your sign today.You may plan a trip, hear word about university acceptance, or get approval for a publishing or broadcasting project. This is a simply wonderful aspect that only happens a few times a year, and you have even double the luck, since Mercury is in compatible water sign Pisces. If you need to make a commitment of some kind, today is a great day for it.
Thursday, March 27th: Travel and education matters continue to be well-starred today, as Mercury in this sector now reaches out lovingly to Pluto in your 7th house of partnerships. You may partner up on a publishing or broadcasting project, or perhaps take on a foreign partner for your business. You may even decide to take an overseas trip with your significant other.
Friday, March 28th: With the Moon conjunct Mercury in your 9th house of travel and education, it seems  you have a lot of ideas for a writing, publishing, or education project. You may get a lot of work done towards a thesis, or perhaps you put together an itinerary for an upcoming trip. Although ideas will be flying out of you like crazy, you may be a little scatterbrained, so save any work that requires heavy concentration for another day.
Saturday, March 29th: With Venus in your 8th house of other people's money making a fine aspect to Mars in your house of home, you may get approved for a home loan, or learn of an inheritance left to you by a family member. Alternatively, you could sell your home, or receive money from work performed from or on the home. While this is a lovely aspect, it seems that a lover, child, or hobby might be costing you some serious coinage, as Venus also happens to square Saturn in this sector today. If any money comes in, you may just have to turn around and spend it on an unexpected expense.