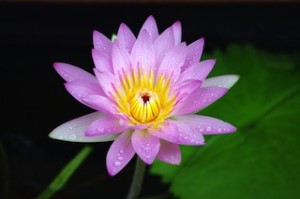 Sunday, March 23: The Sun is lighting up your housing sector now, and you may be looking for a new place to live, or perhaps considering a renovation or home design project. Today, the Sun will square the Moon, and you may feel discouraged about the way things are shaping up. Perhaps you can't find an acceptable place to live, or you're not happy with your contractor or interior designer. Alternatively, you could argue with a family member. Although this is a passing influence, the planets will soon brew up more trouble in this area,  so pay attention to whatever comes up.
Monday, March 24: If you're going through any personal changes, today they may be in the forefront of your mind. As the Moon conjuncts Pluto in your sign, you may feel powerful emotions about any changes going on in your life. Although change can be overwhelming, you know that it is necessary for you to grow. Harness the power that today's energy brings and use it to push through any fears you have.
Tuesday, March 25th: Today should smooth over any housing troubles from earlier in the week, as the Sun in your housing sector makes sweet harmony with the Moon in your income house. Family matters should go well, and you may even get a little money from a family member, or from work performed from or on the home. If nothing else, it seems that you're feeling good about both your home and the life you have built for yourself, so savor it!
Wednesday, March 26th: Mercury in your communication sector trines Jupiter in your 7th house of partnerships today, making this a fine time to sign a contract or make a commitment in love or business. You may even go on a short trip with your boo. This would certainly be a great time for it, as Mercury won't reach out this well again to Jupiter until August!
Thursday, March 27th: Today is another great day for communications and contracts, as Mercury in this sector will sextile Pluto in your own sign. Any agreements made today for personal endeavors are well starred- especially agreements about communications or transportation.
Friday, March 28th: With the Moon conjunct Mercury in your third house of communication, it seems your imagination is on fire! If you're a writer, put pen to paper, cause you just might have ideas flying at you left and right. It seems you know just what to say and do today, and you may even find yourself blasting through all of those unread emails and errands you've been putting off (finally!). The only downside of this influence is that your attention span is not great, so anything that needs intense concentration is best left for another day.
Saturday, March 29th: With Venus in your income sector trine Mars in your career house, today may bring stellar news regarding career and salary. Perhaps you get a raise or earn a big commission on a sale or project. Be careful however, as it seems that whatever you earn may have to turn around and pay for an unexpected expense that crops up! This is because Venus also will square Saturn in your 11th house. Alternatively, you may find with a friend about money, or perhaps hit a financial snag in a long-term project.