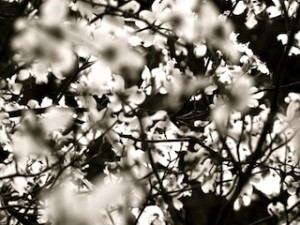 Sunday, March 23: With the Sun making its annual rounds through your 11th house, you seem to be making plans, plans, plans! You're all about friendships and long-term goals at this time, which is mighty fine for a social sign like you.   Unfortunately, today the Sun squares the Moon in your 8th house of other people's money, and an unexpected expense may spoil your fun. It seems all this socializing may be taking a toll on your wallet, or perhaps you fight with a friend about money. Alternatively, a long-term project may hit a financing snag. Although this is a passing influence, the planets will brew up more trouble in these sectors by the end of the month, so take whatever comes up seriously.
Monday, March 24: Your approach to money has been undergoing some serious transformations ever since Pluto entered this sector in 2008 and rocked this part of your world. It seems there have been some wild swings in your fortune, and there may have even been times where you've had to lean on others for financial support.  Today, the Moon joins Pluto (as it does once a month), bringing this part of your life to the front of your mind. You may find your emotions amplified towards a money matter, which could either be stressful for you (if things are not going well) or exciting (if things are going well). There will soon be a lot of squares and oppositions going on with this house, but that does not mean things will go badly- it could simply indicate changes. Try to keep your emotions out of financial dealings, and harness the energy to make any positive changes you can.
Tuesday, March 25th: Long-term projects and friendships should go smoothly today, a welcome relief after Monday's tensions. With the Sun in friendly angle to the Moon in your 9th house, you may even be on a trip with friends, or be thinking of planning one. Alternatively, you may be in the process of bringing on a foreign company or person for a project. If nothing else, use this energy to grab your pals and catch-up. The conversation will be merry, and you'll have a great time.
Wednesday, March 26th: This is simply a wonderful day to be a Gemini, as your ruler, Mercury, in your career house trines Jupiter in your income house today. It seems a promotion may be in order, and with it, a nice, big salary increase. Perhaps you'll be offered a prestigious new job at a new company, or receive a bit of press or acclaim for a project you're working on. If you need to make a commitment of some kind, you can't get much better than today.
Thursday, March 27th: Career matters continue to be well-starred today, as Mercury (your ruler!) in this sector now reaches out lovingly to Pluto in your 8th house of other people's money. This should be welcome news after any financial stress you felt on Monday! It seems that a bonus may be headed your way, or perhaps funding will come through for a business or project you're working on. Enjoy it while you got it!
Friday, March 28th: With the Moon conjunct you ruler, Mercury, in your 10th house of career today, it seems that your recent career wins have given you a burst of mental energy in this arena. You may find yourself full of ideas and enthusiasm as to how to better your projects, and luckily, you'll have the motivation to put those ideas into practice. Although ideas will be flying out of you like crazy, this influence could also leave you a little scatterbrained, so save any work that requires heavy concentration for another day.
Saturday, March 29th: With Venus currently gliding through your 9th house of travel, it seems that love and travel go hand in hand for you these days. Even better, today Venus makes a gorgeous aspect to Mars in your 5th house of fun and romance, upping the spicy factor to an 11! If you're trying to have a baby, this is a 5 star day. While this is a lovely aspect, it seems that a work or health matter may spoil your fun, as Venus also happens to square Saturn in this sector today. Illness or work could interfere with a trip, or perhaps spoil a romantic evening with your boo.