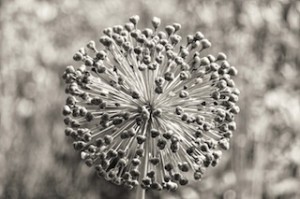 Sunday, March 23: Money matters seem to be occupying your brain space these days, as the Sun makes its way through your 8th house of shared finances. Unfortunately, today may bring a blow to your finances, as the Sun squares the Moon in your 5th house of children, romance, and fun. One of these things might prove to be more expensive than you planned, or perhaps you fight with a lover over finances. Although this is a passing influence, the planets will brew up more trouble in these sectors by the end of the month,  so pay attention to whatever comes up.
Monday, March 24: It seems your love life has been going through an intense transformation ever since 2008, when Pluto entered this sector. Alternatively, you may have had a child or two, or perhaps seen your children go through big changes of their own. If neither of these apply to you, it could be that you've been harnessing a particular creative talent, or giving up hobbies and interests that no longer suit you. Today, the Moon joins Pluto in this sector, and you may feel amplified emotions towards a romance, child, or creative endeavor. If you're in love or have a child, it seems that today you will feel great warmth in your heart for them. Why not tell them how you feel? Everyone likes to hear they are loved.
Tuesday, March 25th: Money matters get a boost today, as the Sun is in harmonious alignment to the Moon in your work and finance sectors. You may make a commission or get a bonus, or learn information that gives you more confidence in your bank account.
Wednesday, March 26th: A long-held dream may come true today, as your ruler, Mercury, reaches out to Jupiter in your 11th house of hopes and goals. It seems you may make a commitment in love or business, as Mercury is currently in your 7th house of partnerships. This is one of the best aspects of the year for you, as your ruler only reaches out to good luck Jupiter in this way a few times a year. Also, these planets are in water signs, which blend beautifully with your air sign of Virgo. Enjoy!
Thursday, March 27th: Partnership matters continue to be well-starred today, as Mercury (your ruler) now reaches out in a friendly way to Pluto in your house of love and fun. You may make a commitment to someone you're dating, either deciding to become exclusive or even getting engaged. If you're already in a relationship, you may now decide to have a baby. If these things don't apply to you, you may decide to partner up on a creative project. You have the go-ahead from me!
Friday, March 28th: With the Moon conjunct your ruler, Mercury, in your 7th house of partnerships this week, emotions about your significant other or employer may run high. At best, you may feel extra warmth towards your honey and indulge in feeling romantic today. If you're feeling any stress about problems in a partnership, know that those problems are probably bigger in your head today than they are in actuality.
Saturday, March 29th: With Venus in your 6th house of work and health today making a fine aspect to Mars in your income house, you may get a raise at work, or you could even be offered a new job with a new salary. Just be careful, as Venus will also square Saturn in your contracts house, making this a poor time to make a commitment or sign paperwork. Tomorrow's new moon may also bring an unhappy financial surprise your way, so try to hold off if you can.