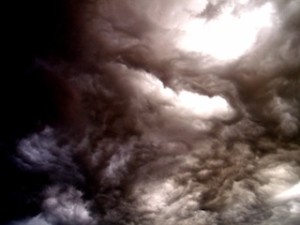 Summary: A secret may come out in early April that annoys you, or a contract or trip may go awry. It seems there's some subterfuge going on at the office, and this may come to a head mid-month with the lunar eclipse in Libra. The end of the month is tailor-made for you, as your ruler, Venus, makes waves with Jupiter, bringing a lucky new opportunity your way. With a gorgeous solar eclipse in your sign at the end of April, any initiations are sure to be well-starred.
Extended Horoscope: I've been warning you about April for a while now, and it's finally here! While it's sure to be a turbulent month, you do not seem to have it too bad since you're on the fixed axis (along with Scorpio, Leo and Aquarius) instead of the cardinal one (our buddies Libra, Aries, Capricorn, and Cancer).
On March 30th, a new Moon occurs in your 12th house of endings and closure that's conjunct Uranus, indicating that something will come up out of the blue. The moon will square Jupiter in your communication house and Pluto in your travel and education house, so you may hear about an unpleasant secret that's been kept from you, or perhaps abruptly end a course of study or training class.
In general, it seems that you will learn some information that upsets you, and contracts or writing projects could hit a snag. You may even learn that you will have to end a project or assignment that you liked. If any contracts come up at this time, it's best not to sign. Additionally, try to reschedule any travel, or at least prepare back-up plans in case you encounter delays or mechanical failures. This all may play out of the course of a few days, as the Sun will square Jupiter on March 31st, conjunct Uranus on April 1st, and square Pluto on April 2nd.
Additionally, it seems that work or health matters may be causing you some strife, as Mars in this sector is currently retrograde. On April 7th, Mars will oppose the Sun in your 12th house, and you could encounter subterfuge from a co-worker, or learn of some trouble on the job. You may even be dealing with feelings of inadequacy when it comes to your work, or perhaps- gasp- do something you're not super proud of to get ahead (I hope not!).
Everything will come to a head on or around April 15th, when there's a lunar eclipse in your 6th house of work. Because the eclipse will be conjunct the north node- considered a lucky, fated, point- I'm hoping you will hear good news, like you get a new job, new project, new office, or new assistant. However, because of all the chaos in the sky, I worry that you could lose a job, assignment, or a co-worker. You may even catch a cold, so take those vitamins!
This is because at the same time, Mercury will have moved into Aries and your 12th house of endings, and will now perform the same series of difficult aspects that the Sun just finished! Bleh. On April 13th, Mercury will square Jupiter in your communication house, on April 14th, it will conjunct Uranus and square Pluto in your travel house, and on April 15th, the same day as the eclipse, it will oppose Mars in your work and health house. Secrets could be flying around the office left and right, so personally, I'd stay hidden for a little bit. Perhaps close your office door and meditate while everyone else does the freaking out.
Can you believe I'm not even done yet? April 21st may bring this whole situation to a head, as a four way square occurs between Mars in your work house, Jupiter in your communication house, Pluto in your higher mind and travel house, and Uranus in your endings house. If you have a planet or point close to 13 degrees Libra, Cancer, Capricorn, or Aries, you're likely to feel this influence. If you don't know your natal chart, check it out here. While you're there, be sure to note your rising sign, and always read your horoscope for both your Sun and rising sign!
Lucky for all of us, the end of the month looks simply beautiful, so once we get through these first three of April, we're golden! In fact, by the end of the month, it may be clear why all this scary change had to happen- in order to make room for new exciting new elements to sweep into our lives!
On April 5th, your ruler, Venus, moves into Pisces, where it prepares to make a series of beautiful aspects- lucky you! On April 11th, it will conjunct Neptune in your 11th house of hopes and wishes, and a long-held dream may come true. Even better, on April 17th, it will make a perfect trine to Jupiter in your communication house, and also reach out to Pluto in your travel house. You may sign a contract for a wonderful new opportunity- one you've always hoped would come your way! Perhaps you'll even work with a foreign company, or on some kind of writing or broadcasting project. April 24th is another great day, when Venus now reaches out to Saturn in your partnership sector. You may make a commitment to your honey, or perhaps take on a beneficial new business partner!
In fact, it seems you're all about new beginnings at the end of the month, as the Sun moves into your sign on April 20th and conjuncts Mercury on April 24th. What a beautiful day to sign on the dotted line- especially since this is the same day that Venus trines Saturn! Additionally, a beautiful solar eclipse occurs in your sign on April 28th, that's not only conjunct Mercury, but also sextile Neptune in your hopes and dreams house, and trine Pluto in your travel house! If you enter into any kind of agreement regarding a writing or broadcasting project, or with a foreign company, you're very well-starred. Any new beginnings are favored at this time, as you'll find you have the courage to start any projects you've always dreamed of. All in all, the end of April is MUCH better than the beginning!