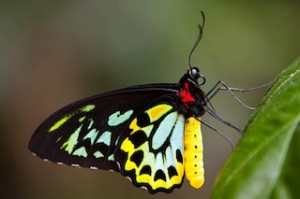 Summary: A month focused on friendship, travel, and long-term plans. Mid-month, an issue surrounding a romance, child, or creative project may culminate, and it could feel serious. The end of the month grows quieter, as you close out old projects and tie up loose ends.
Extended Horoscope: April 28th sees a solar eclipse in your 11th house of hopes and dreams, indicating that you may be taking steps towards a long-term goal of yours, or perhaps beginning a new friendship. The eclipse will reach out to both Neptune in your travel house and Pluto in your partnership house, suggesting you will go on a significant trip with your one and only, or perhaps go into business with an important new partner. While this could take up to 6 months to play out- perhaps even culminating at the full moon in Taurus in November- you may hear good news on May 5th, when the Sun in your goals house reaches out to Jupiter in your own sign.
May 2nd will be a hurdle to overcome, however, as Mercury in your goals and friendship sector will oppose Saturn in your house of fun and love, and existing duties may interfere with any plans you had for yourself, or plans with friends may interfere with a romantic time with your boo. It may also be that obligations in love or to a child will hold you back from pursuing a new dream. This influence will be similar on May 10th, when it will be the Sun's turn to oppose Saturn.
On May 3rd, Venus will move into your career house, bringing her blessings to this sector of life. May 11th could prove to be difficult however, as Venus will oppose Mars in your home house, pitting these two areas of life against each other. Also on this day, Mercury in your closure sector will anger Neptune in your travel sector, which could make for travel delays or mishaps, or difficulties with projects that involve intellectual thinking.
Luckily, May 12th will be lovely, as Mercury will reach out to Mars, and a home situation will turn round in your favor.
May 14th brings a full moon to your 5th house of fun, love, creativity, and children, which could prove to be difficult. Saturn is the planet of seriousness and tests, which is the exact opposite of the lighthearted vibe of the 5th house! You may hear discouraging news about a love affair, hobby, child or leisure activity. On top of that, Venus in your career house will anger Pluto in your partnership house on this day, indicating that you may fight with a significant other or employer. On the other hand, Saturn's presence can lend depth and stability to any commitments made in love or towards children or creative projects, so you may turn out on top after all.
Luckily, on May 24th, good-luck Jupiter will wave a friendly hello to Saturn in this sector, and you may find events swing back around in your favor. Jupiter is in your sign, and Saturn is in fellow water sign Scorpio, so you are likely to feel this beneficial influence more than most!
May 15th is another day for good news, as Venus conjuncts Uranus in your career house, and both reach out to Mercury in your house of closure. You may get an unexpected creative opportunity, and those in medical or institutional fields may hear good news as well.
May 18th will be a day to watch out for, as Venus in your career house angers Jupiter in your own sign. Career matters could hit a snag, or you may fight with your spouse.
Home matters will speed up after May 19th, when Mars goes direct in this sector. If plans to move or redecorate have stalled, you will find they move forward quickly now.
The month turns quieter after May 21st, when the Sun moves into Gemini and your 12th house of endings and closure. This is the time of year you tend to wrap up old projects and relationships, so that you can move on to new things towards your birthday new moon, which will occur at the end of June. For now, your job is to rest, recuperate, and tie up loose ends.
May 28th sees a new moon in your closure sector, which is hand in hand with Mars in your home sector. These are great aspects to sell a home, move, or say goodbye to a family member who may be moving out of the area. The only concern with this new moon is that it is square to Neptune in your travel and higher learning house, so if you or a family member are moving abroad, you may encounter difficulties. Keep in mind that this does not necessarily mean you will face external obstacles in a move, but that it could simply mean that the change is difficult for you to upset- perhaps due to homesickness or uncertainty. Travel may go unexpectedly awry, so be sure to make a back-up plan!