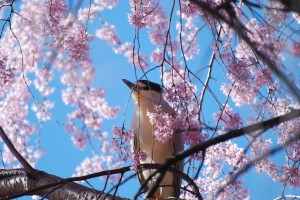 Summary: A month focused on closing out old projects and relationships in order to make way for new ones. Mid-month, a work or health matter may culminate, and it may be an important milestone for you. The end of the month turns your focus to new initiations in your life, possibly having to do with love affairs, children, creative projects, or leisure activities.
Extended Horoscope: The solar eclipse on April 28th occurred in your 12th house of endings and closure, indicating that you may be preparing to close out a chapter of your life. The eclipse is conjunct Mercury, your ruler, magnifying its importance to you, and also reaching out lovingly to Neptune in your 10th house of career. You may now take the steps to leave one job or career (in a good way!) in order to move on to new beginnings. It may also be that you are working on selling a piece or art or a company, or perhaps beginning a career in a creative, medical, or institutional field. Because the eclipse is also arm in arm with Pluto in your 8th house of finances, it appears you may get a nice payout. It may take up to 6 months for this to unfold- in November, a full moon occurs in this same sector as the eclipse.
May 5th is also a good day to watch out for, as the Sun in this sector reaches out to happily to Jupiter in your income house. If you are selling something, leaving a job, or working in one of the fields mentioned above, you may now hear good news about the money associated with it.
First, however, we must get past May 2nd, when Mercury in this closure sector will oppose Saturn in your 6th house of work and health. You may encounter trouble on the job or with co-workers at this time, or perhaps find yourself ill or unsure about what to do with your career. Mercury is your ruler, so you are bound to feel this more than other signs. May 10th will have a similar influence, when it will be the Sun's turn to oppose Saturn, although you are less likely to feel this one as strongly.
On May 3rd, Venus will move into Aries, blessing your sector of friendship and long-term goals. On May 7th, your ruler, Mercury, moves into your own sign, giving you the motivation and mental power to get stuff done! May 11th brings strife to both of these planets, however, so watch for that. Venus will oppose Mars, suggesting romance, creative projects, or friendships could bring strife, and Mercury will anger Neptune, indicating that career matters will also be unexpectedly difficult. If you can avoid making an agreement at this time,  I would do so!
Luckily, May 12th should shine for you, as your ruler, Mercury, will reach out to Mars in your 5th house of love, children, and fun! This is a great day for creative work, such as writing or painting, as well as for romance and baby-making!
A full moon occurs in your work and health house on May 14th, and it could be a significant one for you. This is because it's conjunct Saturn, planet of strength, stability, tests, and limitations. Saturn's involvement could be a good or bad thing- on the one hand, Saturn can tear down existing structures, which can feel difficult at the time. On the other hand, Saturn gives a strong foundation to initiations and plans, ensuring their longevity. You will have to wait and see how this affects you. However, on the same day, Venus in your long-term plans house will anger Pluto in your financial house, so you may find money matters to be troublesome on this day.
Luckily, on May 24th, Jupiter in your income sector will reach out to Saturn in your work sector, sorting out whatever went wrong. You may get a raise on this day, woo hoo!
May 15th is also gorgeous, as Venus will conjunct Uranus in your friendship and goals house, and both will reach out to your ruler, Mercury, in your own sign! It seems something very important to you will occur on this day!
Watch out for May 18th, as Venus in your friendship and goals sector angers Jupiter in your income house, and a project or friend could cause disparaging money news.
May 19th, Mars goes direct in your love, children, and creativity sector, indicating that things will speed up in this area! You may spend a lot of time on a hobby or leisure activity, or perhaps your kids have a full schedule. Alternatively, you may be in a whirlwind courtship or perhaps working on having a child!
The end of the month is sure to bring a smile to your face, as the Sun makes its way into Gemini- that's your sign!- on May 21st. Personal projects and plans will come to the forefront, and you may be filled with the energy and drive to initiate new beginnings. The new moon occurs in this sector on May 28th, and it's hand in hand with Mars in your love and fun sector! This moon may usher in a new love affair, or perhaps find you discussing having a baby with your partner! Single Gemini's might begin a new creative project or leisure activity. Just watch out, as the moon will square Neptune in your career sector. All of these fun plans may get in the way of professional obligations, or perhaps your career duties prevent you from fully enjoying these things. Try to balance both!