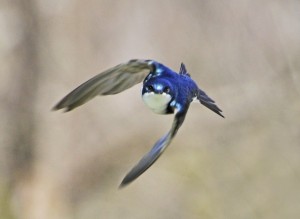 Summary: A month focused on money and relationships. Mid-month, you may gain or lose a source of income. The end of the month turns your attention to higher education and travel matters.
Extended Horoscope: The new moon on May 28th takes place in Gemini and your 8th house of shared resources. Wouldn't you know, this happens to be the house your sign rules! The moon will trine Mars in your closure house, indicating money could come in from a hidden source, or from the sale of a creative project or possession. It's also possible you receive an inheritance at this time. Just beware, as Neptune will square from your love and fun house, indicating that a lover, child, or hobby could cost you some funds.
Good money days include June 5th, when you may get a bonus from a work project, and June 16th, when a sale or inheritance could be finalized.
New money coming in may make you realize the need for due diligence on your accounts, and Mercury's retrograde in this sector from June 6th to July 1st indicates you may do just that. Get your ducks in a row, go over your investments, and make sure that you and a partner are on the same page financially. This would not be a good time to make major changes or investments. Wait until after July 1st for that (or before June 6th).
More money news may come your way on June 12th, when a full moon occurs in your 2nd house of income. The moon will reach out to the North Node in your closure house, indicating that a source of income could end at this time. It's also possible you get a new source of income, especially if you work in a creative, medical, or institutional field.
While the moon is friendly, the skies are a bit chaotic at this time. Venus and Saturn will oppose each other in your 1st and 7th houses, indicating that you may have issues with a personal or business partner. It seems that obligations will pull you away from a romance or vice versa. You may even feel at the mercy of another's wishes.
Two days later, on June 14th, Mars will square your ruler, Pluto, in your 12th and 3rd houses, suggesting you could end up putting your foot in your mouth or learning information that upsets you. This would be a poor time to travel or sign a contract, and you may even find yourself with a flat tire or busted car battery.
Fortunately, romance is looking good this month as Venus graces your 7th house of relationships this month until June 23rd. On June 4th, Venus pings Neptune in your love house, making for one of the most romantic days of the month. June 8th is also a great day, as Venus reaches out to your ruler, Pluto, in your communication sector. You may find yourself whispering sweet nothings to your boo all day long, and you could even strengthen your commitment in some way. If you can get out of town, this is a great day for it.
An even better day for love and travel is June 17th, when Venus reaches out to Jupiter in Cancer, urging you to take a far away trip with your love. At the very least, the two of you could take a yoga class or meditate together. It's also possible that a writing or publishing project comes together at this time.
In fact, your attention turns entirely to travel, education, and publishing matters after June 21st, when the Sun joins Jupiter in this sector. You may hear big news after June 27th, when a new moon shows up hand in hand with Neptune in your 5th house of love and fun. You may go on or plan a romantic trip at this time, or it's possible a creative project comes together. Watch for June 28th for news.
Just keep your eyes open on June 23rd, when Jupiter angers the North Node in your closure sector. If you can avoid travel or coursework at this time, do so. Another sticky day is June 24th, when Mars and Uranus will oppose each other in your work and closure sectors, indicating tension at work. It seems a co-worker may be undercutting you on the job, or too much stress could be making you ill. We want to keep you healthy for your upcoming vacation!