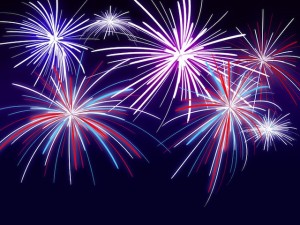 Summary: The beginning of the month sees you focused on communication and travel, and you may even make an important long-term commitment. Mid-month, you may plan or go on a trip with your honey, or perhaps partner up on an education or publishing project. The end of the month turns your focus to home and family, as Jupiter enters this sector for the next year.
Extended Horoscope: July 1st sees Mercury go direct in your income sector, so if you've been in negotiations with your employer over your salary, talks should now go quickly.
In fact, good salary news may come on July 4th, when Mercury pings the North Node in your work and health sector. Happy 4th of July, indeed! July 13th may bring even better news to your job, as Mars conjuncts the North Node in this sector, and the pair reach out to Venus in your salary house. All signs are pointing to a plum new job or assignment for you at this time.
July 6th is another great day, when Venus smooches Uranus, and you could get an unexpected financial gain from a hidden source, or sell a project or product for a profit.
Switching gears a bit, the beautiful new moon on June 27th occurred in your communication sector and came arm in arm with Neptune in your friendship and goals house. You may be presented with a beneficial contract this month, and perhaps even make an important commitment that will benefit you for years to come. Alternatively, you may go on or plan a fun trip with your buddies.
Your focus turns even more closely to contracts, communication, and short travel, as planets migrate into Cancer throughout the month. Mercury joins on July 13th, while your ruler, Venus, does so on July 18th. And as I'm sure you remember, Jupiter has been in this sector since July 2013!
July 8th and July 24th may bring good news to contracts and commitments, as the Sun and then Mercury in your communication sector send beautiful beams to Saturn in your partnership sector. You could make a commitment or take a trip with your boo, or partner up on a project of some kind. More positive news may follow on July 19th and July 24th, when Mercury and then your ruler, Venus, smooch Neptune in your 11th house of friendship and goals.
Do be careful for some overlapping challenges on these days however, as the Sun and Mercury irritate Uranus in your closure sector on July 8th and July 24th. Read over any agreements carefully, and make sure there are no hidden clauses snuck in there. Also take care when traveling, and be sure to prepare for Plan B in case of delays.
July 15th and July 18th are two more troublesome days, when the Sun will be angry with planets in your work and health sector. You could argue with co-worker, have a work assignment go awry, or experience trouble while traveling.
In addition, we have the mighty Pluto in your house of travel and higher thinking facing off against several planets in your communication sector throughout the month. It's possible that travel, education endeavors, or publishing projects encounter obstacles. Your belief system or ways of getting your thoughts across are likely to be challenged as well. You are likely to feel this influence most on July 4th, when the Sun will oppose Pluto; on July 21st, when Mercury will oppose Pluto, and especially on July 27th, when your ruler, Venus, will oppose Pluto.
In fact, it seems a travel or education issue will come to a head on July 12th, when a full moon occurs in this sector and comes hand in hand with Saturn in your partnership house. You may go on an amazing foreign trip with your boo, or perhaps partner up on a publishing, writing, or broadcasting project. It's also possible you take on a foreign business partner.
Again, it seems that whatever comes up will encounter challenges however, as the full moon angers Uranus in your closure sector. Your belief system could take a hit at this time, or perhaps travel goes wrong. Uranus will actually turn retrograde (I know- it never ends!) in this same sector of endings on July 21st, and over the next five months you may review any areas of your life that aren't working for you and make changes. A big ending may come in October with the Aries lunar eclipse, and it could involve a housing or family situation.
This is because of the wonderful, big news I'm about to tell you, which will change the tone of your whole year! I'm referring of course, to good-luck Jupiter's move into Leo and your 4th house of home on July 16th. Between now and Summer 2015, you may move, upgrade your existing home, re-decorate, or make a new addition to your family.
Watch July 25th as a day when you could hear good news regarding home and family, as the Sun will conjunct Jupiter in Leo at 3 degrees. Then, on July 26th, a gorgeous new moon appears in this sector that's hand in hand with Jupiter, setting a wonderful tone for family and housing matters for a whole year!
Just be careful, as Mars will square the pair from your partnership sector, indicating that you or your partner might be extra testy these days! You could even disagree on how to move forward with housing or family plans.
With Mars entering Scorpio on July 26th, he joins our buddy Saturn who's been there since October 2012. This is an odd pairing, given that Mars likes to speed things up and Saturn likes to put on the pressure. Cracks may be showing in a close personal or business relationship, and at times it could feel like you just can't win!
On the other hand, some of you may be getting serious with a partner, and feeling the pressure that comes with sharing your life with another person.
Watch out for August 25th, when these two powerful planets collide. Because Venus in your home and family sector at that time will square the pair, it seems likely to be an explosive day.