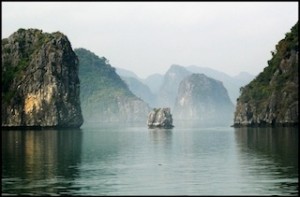 Summary: This month could bring good news to travel, study, and communication projects, although there is some indication for stress on the job or with your health. The end of the month turns your focus to a housing or family situation with the new moon in Virgo.
Extended Horoscope: The new moon that occurred last month may have brought a new contract or short trip your way, due to the meet-up of the Sun, Moon, and Jupiter all in Leo and your 3rd house of communication and transportation.
On August 1st, your ruler, Mercury, conjuncts Jupiter in this same sector, and the pair square Mars in your 6th house of work and health. While you may be presented with a beneficial opportunity, it appears that whatever comes up could be thwarted by work commitments or health issues. Luckily, on this same day, money news should be stellar, as Venus in your income sector trines Saturn in this same sector of work and health.
Then, on August 7th, Mars reaches out to Neptune in your career house, giving you some out of this world professional mojo. Lucky you!
On August 8th, it's the Sun's turn to conjunct Mercury (your ruler!) in your communication sector, and the nice angle of Uranus in your friendship and goals house indicates that you may go on a fun trip with friends, or make significant progress on a long-term plan. Unfortunately, the pair will also square Saturn in your work and health house on this day, indicating that illness or career obligations could spoil the fun.
A travel, education, or higher thinking matter will culminate with the full moon in Aquarius on August 10th, and it could result in mixed emotions. The lovely angle of Uranus and the North Node suggest that whatever comes up could be fun, creative, and possibly even romantic! Unfortunately Saturn will again be angry over in your 6th house, suggesting that difficulties with health or work will arise. Additionally, your ruler, Mercury, will oppose the moon from your communication sector, suggesting that you'll have a lot of errands or paperwork to take care of. It seems to me that if you're traveling at this time, prepare to have to take a little time away from the fun to deal with your obligations.
Luckily, communication, transportation, and errands will be blessed on August 17th, a gem of a day when the two most loving planets, Jupiter and Venus, meet up in Leo and your 3rd house.
One day to watch out for is August 18th, when Neptune in your career house will face off against Mercury in your home sector, pitting professional needs against housing or family ones.
Another iffy day falls on August 25th, when 5 planets align in an explosive combination! The good news is that Mars will conjunct Saturn in your work and health sector, and the pair will reach out happily to your ruler, Mercury, in your home sector. You may hear sudden news about your job that affects your living situation- perhaps you get a relocation opportunity or decide to work from home. With Venus in your communication sector smooching Uranus in your long-term goals house on the same day, this could be a great opportunity!
The problem is that over the next few days (August 26th and August 27th), Saturn and then Mars in your work and health sector will square Venus in your communication house, suggesting that a contract could come with unsavory terms, or that travel taken for work will encounter difficulties. Also watch yourself in the car, as this energy is ripe for mechanical malfunctions.
As if that weren't enough planetary action, August 25th also sees a new moon in your home sector, indicating that you may soon decide to change up your living situation or hear news about a family member. Neptune's opposition to the moon indicates that career obligations may be at odds with housing or family plans, so try to come to a compromise.
The month ends on a positive note, as Venus in your communication house reaches out happily to the fated North Node in your fun and love sector on August 28th. This is the perfect time to take a trip with your boo or your children, or to work on a creative writing project.