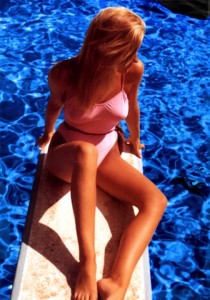 Summary: This month brings good news to housing and family endeavors, and it seems a career matter will culminate positively as well. Watch for drama with a close personal or business partner all month. The end of the month turns your focus to to children, romance, and play with the new moon in Virgo.
Extended Horoscope: The new moon that occurred last month may have brought a new housing or family project your way, due to the meet-up of the Sun, Moon, and Jupiter all in Leo and your 4th house of home.
On August 1st Mercury conjuncts Jupiter in this same sector, and the pair square Mars in your 7th house of partnerships. While you could be presented with a beneficial housing opportunity, it appears that you and your boo may not be on the same page about it. Luckily, on this same day, your ruler, Venus, in your communication sector trines Saturn in your relationship house, so it seems you'll find the words to come to a compromise.
Then, on August 7th, Mars reaches out to Neptune in your long-term plans house, suggesting that you and your partner make progress on a shared goal.
On August 8th, it's the Sun's turn to conjunct Mercury in your home sector, and the nice angle of Uranus in your closure house indicates that good energy will be with you if you are moving or saying goodbye to a family member. Unfortunately, the pair will also square Saturn in your partnership house on this day, suggesting that your boo may not be so happy about it.
A career matter will culminate with the full moon in Aquarius on August 10th, and it could result in mixed emotions. The lovely angle of Uranus and the North Node suggest that this could be an amazing opportunity. Unfortunately Saturn will again be angry over in your 7th house of partnerships, indicating that someone close to you could be upset by this turn of events. Perhaps a new job results in a messy exit from your existing one, or your honey isn't on board with your new responsibility. Additionally Mercury will oppose the moon from your housing sector, suggesting that a move could be involved or that housing or family needs will be at odds with your career at this time.
Luckily, home and family needs will be blessed on August 17th, a gem of a day when the two most loving planets, Jupiter and Venus (your ruler!), meet up in Leo and your 4th house of home.
One day to watch out for is August 18th, when Neptune in your friendship and goals house faces off against Mercury in your fun and love sector, pitting these areas of life against each other. You may feel caught between your boo and a friend, or between personal projects and group obligations.
Another iffy day falls on August 25th, when 5 planets align in an explosive combination! The good news is that Mars will conjunct Saturn in your partnership sector, and the pair will reach out happily to Mercury in your fun and love sector. You may take a big step with your honey, or even learn about a pregnancy! With Venus (your ruler!) smooching Uranus on the same day, this could be a day to remember!
The problem is that over the next few days (August 26th and August 27th), Saturn and then Mars in your partnership house will square Venus in your home sector, suggesting that a you and your honey could argue about a housing or family issue. It's also possible that difficulties arise with someone you've hired to do work on your home.
As if that weren't enough planetary action, August 25th also sees a new moon in your fun, love, and children sector, indicating that you may soon hear news about this area of life. Neptune's opposition to the moon indicates that group obligations or a friendship may be at odds with a romance or leisure activity, so proceed carefully.
The month ends on a positive note, as your ruler, Venus, in your home and family house reaches out happily to the fated North Node in your work and health sector on August 28th. This is the perfect time to work from home or move closer to your job.