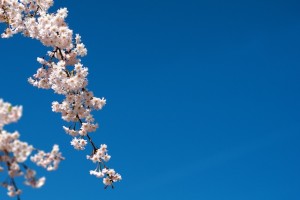 Summary: A month focused on career, money, and health. Mid-month, you may hear jarring housing or family news, but it's also possible that a positive home matter culminates. The end of the month puts you in party mode, as the emphasis changes to friendships, socializing, and long-term goals. Just watch your spending, as money news could be disappointing.
Extended Horoscope: A solar eclipse occurs on April 28th in your 10th house of fame and career, and it's reaching out happily to Neptune in your 8th house of financing and transformation. It's also reaching out to Pluto in your 6th house of work and health, indicating that a prestigious new job may be on its way to you! It seems that this job will come with a nice salary boost, which is great news. Alternatively, it could be that financing comes through for a career project- perhaps you get venture capital to back your new company, or a producer or publisher buys your screenplay or manuscript.
It's likely that something will materialize close to the eclipse, but it's also possible that this new venture unfolds some time over the next 6 months- perhaps even at the full moon in November. Keep your ears open also on May 5th, when the Sun in this sector reaches out to Jupiter in your closure house, and you may learn about a job opportunity that had previously been hidden from you.
Just watch out for May 2nd, as on this day, Mercury in your career house will oppose Saturn in your home sector, pitting these two areas of life against each other. It could be that the demands of your career take away from the demands of family or a housing project, making it hard to know where to focus your energy. May 10th will bring a similar aspect, as it will be the Sun's turn to oppose Saturn. The Sun is your ruler, so I think you will likely feel more stress on this day. Exercise, sleep, and eat your vitamins, as you may feel drained at this time.
On May 3rd, Venus moves into Aries, blessing your 9th house of travel and higher learning. You may go on a romantic vacation at this time, or perhaps find romance at school or in a class. May 11th may be a tough day however, as Venus in this sector will oppose Mars in your communication house, and you may feel experience hiccups while traveling or pursuing a course of study. You may also put your foot in your mouth at this time, so watch for that! This would not be a great time to sign a contract if one comes up.
Mercury moves into Gemini and your 11th house of friendships and long-term goals on May 7th. You may begin to draw up plans for the future, perhaps making a 5 or 10 year plan, or moving forward on a long-held dream. May 11th will see Mercury angry with Neptune in your money house, however, and you may hit a financing snag or get into an argument with a friend about money borrowed or owed.
Luckily, May 12th is looking mighty fine, as Mercury will ping Mars in your communication house, and you may come to an agreement about a goal close to your heart. Alternatively, you may go on a fun trip with friends, or even just gather your pals around the dinner table for good conversation and wine. Contracts are favored on this day.
May 14th brings a full moon that could prove to be difficult, unfortunately. It occurs in your 4th house of home, and it's conjunct Saturn, planet of tests and limitations. It's possible that you are closing on a home, or moving, and if this is the case, Saturn's involvement could prove to be a blessing, as Saturn lends stability and strength to all he touches. However, Saturn is also known as a tough teacher, and it could be that things don't go your way. Adding to the stress, Venus in your travel house will square Pluto in your work and health house on this day, indicating that a work or illness could interfere with a planned vacation.
Luckily, May 24th is a day that should heal any snags that come up in regards to a housing or family matter, as good-luck Jupiter will reach out will reach out happily to Saturn in your home sector.
Another great day is May 15th, when Venus conjuncts Uranus in your travel sector, and the pair reach out to Mercury in your sector of long-term goals. You may go on a fun vacation with friends, get into the university of your dreams, or perhaps hear goods news regarding a publishing, writing, or broadcasting project.
One day to watch out for is May 18th, as Venus will anger Jupiter, and travel, writing, or higher learning projects may hit a snag. It could also be that your belief system is challenged on this day.
May 19th sees Mars go direct after being retrograde since early March. Projects, errands, and correspondence may speed up at this time, and you may even go on a lot of local trips or find yourself in the car or on the train a lot. If you're a writer, your little fingers may move a mile a minute at this time!
On May 21st, the Sun moves into Gemini, turning your focus to friendships and long-term goals. The new moon in this sector occurs on May 28th, and it will hold hands with Mars in in Libra. You may soon go on a memorable trip with your friends, sign an important contract, or perhaps make a significant commitment to a person or job. Just keep your eyes open, as this new moon will square Neptune in your 8th house of shared money. Read over any contracts carefully, as it's likely that you could pay for any mistakes down the road.