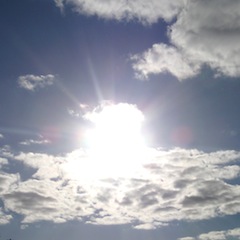 Summary: An unexpected expense may pop up regarding a romance, child, or creative project early in the month. Mid-month, a long-term goal may come to fruition with the lunar eclipse in Libra. The end of the month sees positive beginnings in work and health matters, as a lovely solar eclipse takes place in Taurus. You may even get a raise.
Extended Horoscope: This month holds difficult aspects for all the signs, so you may want to hold on to your hat! Things start out with a chaotic new moon in your 5th house of love and children on March 30th. The new moon will conjunct Uranus, indicating that news may come up out of the blue regarding a romance, child, or creative project. Because the moon will square your ruler, Jupiter, in your 8th house of finances and Pluto in your 2nd house of income, I fear that you may hear some upsetting financial news. This will play out over the last few days of March and first few days of April, as the Sun officially squares Jupiter on March 31st, conjuncts Uranus on April 1st, and squares Pluto on April 2nd.
It seems that a child or love affair may warrant a large expense, or perhaps funding for a creative project falls through. Additionally, any plans which require you to be the "star of the show" will go off the rails, unfortunately, as it seems the universe is pushing you to be "one of the crowd" right now. In fact, there's a lunar eclipse in Libra and your 11th house of group collaborations on April 15th, that is arm in arm with the lucky North Node in this same sector. Group collaborations are favored now, and a dream close to your heart may come true. Alternatively, you may hear very good news from a friend or mentor in your life.
I feel this will be good news, due to the North Node's vicinity, however, also during this time, Mercury will be performing the same series of squares that the Sun just did, so it's likely that it will be hard to enjoy any good news over the sound of Mercury's wrath. On April 13th, Mercury will square Jupiter (your ruler), on April 14th it will conjunct Uranus and square Pluto, and on April 15th it will oppose the Sun in your 5th house of romance and fun. It seems you're being pulled between your own creative endeavors and group collaborations. Between fun and duty. Maybe even between romance and friendship. And it seems your finances are tied into all of that as well.
All of this may come to a head on April 21st, when Mars in your 11th house of long-term goals and friendship is pulled into a 4-way square with Jupiter and Pluto in your financial houses and Uranus in your love and children house. Think back to issues that came up in early January 2014, as well as last October. There was similar turbulence in the sky at that time, so whatever comes up now may be related to that, especially if you have a planet or cusp near 13 degrees Capricorn, Libra, Aries, or Cancer. If you don't know your chart, check it out here. Be sure to take note of your rising sign, as you must always read your horoscope for both your Sun and rising sign!
Moving on to some good news, Venus moves into Pisces and your 4th house of home on April 7th, bringing some good energy to this area of life. Now is a great time to re-decorate, or possibly even renovate or re-paint your home. On April 11th, Venus conjuncts Neptune in this sector, and you may hear good home news regarding a family or housing matter. Even better, April 17th sees Venus trine your ruler, Jupiter, in your house of other people's money, and you may get approved for a home loan or learn of an inheritance or trust fund in your name. April 24th is another great day, when Venus will then reach out lovingly to Saturn in your 12th house of endings. If you are selling a home or saying goodbye to a family member, it is sure to be a good send off.
Additionally, work matters seem to be looking up, as the Sun moves into your 6th house of work and health on April 20th and conjuncts Mercury on April 24th. If you are presented with a contract for a new job or work assignment, this is a great day to sign! Even better, there's a gorgeous solar eclipse in this sector on April 28th, that's conjunct mercury, sextile Neptune in your home sector, and trine Pluto in your income house! You may begin a job or work assignment that nets you a nice salary and also jives with your home needs. Can't get much better than that!
Sagittarius Yearly 2014 Horoscope