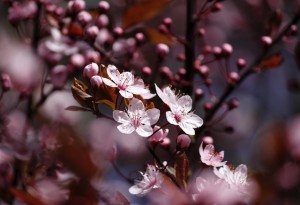 Summary: A month focused on work, health and money. Mid-month, a chapter of your life may come to an end, and it could feel more serious than it needs to. The end of the month changes focus to your partnerships, and aspects indicate that you may be preparing to make a deeper commitment in love or business.
Extended Horoscope: The solar eclipse on April 28th occurs in your 6th house, suggesting that you are entering a whole new chapter in regards to your job or health routine. The eclipse is conjunct Mercury, ruler of your career, indicating that a new job could come with a better title. It's also kissing Pluto in your income sector, indicating that a raise may be headed your way! Nice! The eclipse is also reaching out to Neptune in your home sector, indicating that a new position could come with a great relocation opportunity, or perhaps this new job will see you working comfortably from home. If a new job or work assignment isn't on the table, it could be that you are taking the steps to get in better shape- perhaps joining a gym, starting a diet or fitness routine, or taking steps to heal a malady.
Watch out for May 2nd, as on this day, Mercury in your work and health sector will oppose Saturn in your closure sector. You may argue with a co-worker or encounter a setback on a project or at a new job. Guard your health on this day as well. This aspect will be similar on May 10th, when it will be the Sun's turn to oppose Saturn. Whatever is building up may come to a head around the full moon on May 14th, which I'll get to in a minute.
First, I want to tell you that work and money matters are positively starred on May 3rd, when the Sun reaches out to Pluto in your income house. May 5th is another great day for your finances, as the Sun now reaches out to your ruler, Jupiter, in your bonus house! Why not spend your money on your boo this month? Once Venus moves into Aries and your 5th house of love and creativity on May 3rd, romance will be sparkling. If you're single, treat yourself to a night on the town. You never know who you'll meet!
A sticky day for love matters will be May 11th. Mercury will fight with Neptune in your partnership and home sectors, indicating that you may argue with your boo about a housing or family issue. On this same day, Venus in your love and fun house will oppose Mars in your long-term goals house, so you may feel as if you're not on the same page as your one and only. You may even feel that a romance is taking you away from other projects in your life, or perhaps those projects are taking you away from your honey! Luckily, on May 12th, Mercury will reach out to Mars in your 11th house of hopes and dreams, making for a day built for romance and happiness!
Now, let's get to that full moon I was discussing, which occurs in your 12th house of endings and closure on May 14th and is conjunct Saturn. Saturn is the planet of tests and limitations, and the 12th house is not the easiest placement for him, or for a full moon. Full moons can bring endings, and given that this one occurs in your house of endings, it seems likely that a chapter of your life is coming to an end. Saturn rules your 2nd house, which rules both income and family lineage. Saturn also rules your 3rd house, which manages vehicles, siblings, writing projects, and contracts. It could be that a source of income is ending, or perhaps a family member is moving away. Maybe you even sell a car. Saturn can bring tough lessons, but can also indicate stability and long-lastingness. However, Venus will square Pluto on this day in your love and income sectors, heightening the drama. You are likely to feel this full moon if your birthday is close to December 19th.
The good news is that May 15th looks fabulous. Venus will conjunct Uranus in your love sector, and the pair will reach out to Mercury in your partnership sector. You may make a commitment in love, perhaps even deciding to have a child or discovering a pregnancy. If romance isn't in the picture, you may take on a creative partner of some kind, like a writing partner or agent. Just watch out that romance or a creative project doesn't drain your bank account, as May 18th brings an aspect that indicates this is likely (Venus squares your ruler, Jupiter).
On May 19th, Mars finally goes direct after being retrograde in your house of long-term projects and friendships since early March. You may find it easier to move forward with long-term plans, and any friendships that have stalled or hit roadblocks will be easier to resolve at this time. In fact, you may find you have so many social engagements to attend that you don't know if you can keep up!
May 24th brings a lovely aspect, as your ruler, Jupiter, in your money and transformation house reaches out to Saturn in your closure house. If you experienced any stress as a result of the full moon, you may now find healing.
On May 21st, the Sun moves into Gemini and your house of partnerships, turning your focus to a romantic or business partner. In fact,a new moon occurs in this sector on May 28th, indicating you may be starting a whole new chapter with this person- perhaps becoming engaged or starting a business. The new moon will reach out lovingly to Mars in your long-term goals sector, doubling down on this possibility and giving extra oomph to new initiations. Just keep your eyes open, as the new moon will square Neptune in your home sector, indicating that either your family will disapprove of this development, or perhaps your home life will become disrupted in some way.