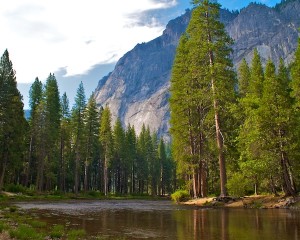 Summary: The beginning of the month sees you focused on your income, and a professional win may even pay you some hefty rewards. Mid-month, a financial matter culminates, and it could alter a long-term goal. The end of the month turns your focus to writing and communication, as Jupiter enters this sector for a whole year.
Extended Horoscope: July 1st sees your ruler, Mercury, go direct in your own sign of Gemini, so if you've felt like you were trudging through the mud on any personal or professional projects, everything will soon move much more quickly.
It seems love, children, and fun are in focus at this time, and you may even hear good news in this area of life on July 4th, when your ruler, Mercury, pings the North Node in this sector. July 13th may bring even better news to romance and creative projects, as Mars conjuncts the North Node in this house, and the pair reach out to Venus in your own sign of Gemini. If you're trying to get pregnant or find true love, this could be the time!  
July 6th is another great day, when Venus smooches Uranus, and a long-term goal could come true!
Switching gears a bit, last month marked your own personal new year, as planets gathered into your sign of Gemini, blessing new initiations in your life. July is the month where any new initiations could bear financial fruit, as June 27th held a beautiful new moon in your income sector that came arm in arm with Neptune in your career house. This positive pairing may sweep a new job opportunity into your life, and if so, it appears you will be paid well for your time!
Your focus turns even more closely to your income and self-worth as planets migrate into Cancer throughout the month. Your ruler, Mercury, joins on July 13th, while Venus does so on July 18th. And as I'm sure you remember, Jupiter has been in this sector since July 2013!
Watch July 8th and July 24th as days for good money and career news, as the Sun and then your ruler, Mercury, in your money house send beautiful beams to Saturn in sector of work assignments. More positive news may follow on July 19th and July 24th, when your ruler, Mercury, and then Venus smooch Neptune in your 10th house of fame and career!
Do be careful for some overlapping challenges on these days however, as it's possible that whatever comes up could interfere with existing long-term plans. This is due to the Sun and Mercury's irritation with Uranus in your hopes and dreams sector on July 8th and July 24th. A long-term goal or social engagement could prove expensive, and you could even fight with a friend about money.
July 15th and July 18th are two more troublesome days, when the Sun will be angry with planets in your romance and creativity sector, indicating trouble on this front as well. You could argue with your boo about money, or a romance, child, or creative project may be more expensive than you anticipated.
In addition, we have the mighty Pluto in your house of shared money facing off against several planets in your income sector throughout the month. It's possible that concerns about how you make and spend money come to light, or perhaps you argue with your boo over who pays for what. You are likely to feel this influence most on July 4th, when the Sun will oppose Pluto; on July 21st, when your ruler, Mercury, will oppose Pluto, and on July 27th, when Venus will oppose Pluto.
In fact, it seems a financial issue will come to a head on July 12th, when a full moon occurs in this sector and comes hand in hand with Saturn in your work and health house. You may get a bonus at work, or perhaps funding for a company comes through. This also could indicate a medical break through of some kind, as your 8th house rules surgery and your 6th house rules health.
Again, it seems that whatever comes up will disrupt long-term goals however, as the full moon angers Uranus in this sector. Perhaps a social engagement proves more expensive than you thought, or the bonus or funding isn't quite what you hoped. Uranus will actually turn retrograde (I know- it never ends!) in this same sector of friendships and long-term goals on July 21st, so you may review this area of life and make changes over the next five months. In fact, you can expect big news in October with the Aries lunar eclipse.
The biggest news this month- heck, this whole year!- is good-luck Jupiter's move into Leo and your 3rd house of communication, transportation, and short travel on July 16th. This influence favors commitments and contracts, in addition to siblings, writing projects, errands, and local travel. The best part about this news is that this is the sector your sign of Gemini rules!
Watch July 25th as a day when you could get good news in any of these areas, as the Sun will conjunct Jupiter in Leo at 3 degrees. Then, on July 26th, a gorgeous new moon appears in this sector that's hand in hand with Jupiter, setting a wonderful tone for contracts, communication, and commitments for the entire year!
Just be careful, as Mars will square the pair from your work and health sector, indicating that illness or work could interfere with trips taken, or a vehicle could have some mechanical issues. Read over any contracts carefully to ensure they are in your favor.
With Mars entering Scorpio on July 26th, he joins our buddy Saturn who's been there since October 2012. This is an odd pairing, given that Mars likes to speed things up and Saturn likes to put on the pressure. You could be working harder at work than you ever have, or you may even be dealing with some kind of health issue. Keep an eye out for August 25th, when these two powerful planets collide. Because Venus in your communication sector at that time will square the pair, you may encounter some challenges on the road or with a contract.