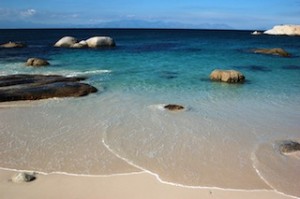 Summary: This month sees positive developments regarding your job or health, but there could be some drama regarding travel plans or intellectual pursuits. The end of the month turns your focus to a close partnership, as you prepare to solidify or end a relationship.
Extended Horoscope: The new moon that occurred last month may have swept a brand new job assignment or health goal your way, and it seems the entire month has you focused on this new job or health initiative!
On August 1st, Mercury conjuncts Jupiter in your work house and the pair square Mars in your 9th house of travel and higher thinking. While it seems you'll hear good news about a work assignment or health plan, there could be unwelcome travel involved, or the job could go against your belief system in some way.
Luckily, on this same day, Venus in your fun and love house will trine Saturn in your travel sector, so if you do end up going on a trip, it appears you'll have a good time. This influence is also great for any projects that require creativity and vision.
Another great day for travel and intellectual thinking? August 7th, when Mars reaches out to your ruler, Neptune, in your own sign, bringing good luck to travel, education endeavors, and intellectual pursuits.
On August 8th, it's the Sun's turn to conjunct Mercury in your work and health house, and the nice angle of Uranus in your income sector indicates you could be paid handsomely for your work! Unfortunately, the pair will also square Saturn in your travel and belief system sector, once again indicating challenges with travel and higher thinking.
A chapter of your life may come to an end with the full moon in your closure sector on August 10th. This moon will bring mixed emotions. The lovely angle of Uranus and the North Node suggest that money may come to you through the sale of a project or product, or from a hidden source of some kind. Unfortunately, Saturn will be angry over in Scorpio, indicating mental anguish of some kind, or perhaps unwelcome travel. Additionally, Mercury will oppose the moon from your work and health sector, suggesting illness or unpleasantness on the job.
Luckily, work and health will be lovely by August 17th, a gem of a day when the two most loving planets, Jupiter and Venus, meet up in Leo. Jupiter is considered the ancient ruler of Pisces, so you get a double dose of good luck!
One day to watch out for is August 18th, when your ruler, Neptune, will be angry with Mercury in your partnership sector. It seems your needs will be at odds with a partner's, so try to come to a compromise.
Another iffy day falls on August 25th, when 5 planets align in an explosive combination! The good news is that Mars will conjunct Saturn in your travel and higher thinking house, and the pair will reach out happily to Mercury in your partnership sector. This could mean that you plan or go on an amazing trip with your boo, or perhaps you get an agent or publisher for your book or publishing project. In business, you may take on a foreign partner for your company. With Venus smooching Uranus on the same day, it seems you may even make some good money from this arrangement!
The problem is that over the next few days (August 26th and August 27th), Saturn and then Mars will  square Venus in your work and health sector, so it seems that terms may come to light that are less than ideal. It's also possible that travel plans are thwarted by work or illness.
As if that weren't enough planetary action, August 25th also sees a new moon in your partnership sector, suggesting that you may make a deeper commitment in love or business. Your ruler, Neptune's, opposition to the moon indicates that you need to make sure you know exactly what you're getting into, so take off those rose-colored glasses and look at the situation with a realistic lens.
The month ends on a positive note, as Venus in your work sector reaches out happily to the fated North Node in your shared money house on August 28th. It seems a bonus may be on its way to you. Nice!