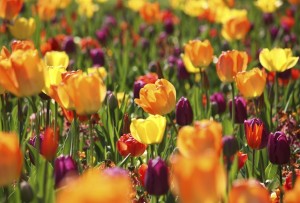 Sunday, March 16: Something close to your heart comes to fruition today, as a full moon occurs in your sign, and sextiles Saturn in your 3rd house of communication, transportation, contracts, and commitment. This is especially true the closer you were born to September 17th. You may hear news regarding a sibling, a car, or a new contract, and luckily, the news appears to be good.
Monday, March 17: Happy St. Patrick's Day! Your ruler, Mercury, enters your 7th house of partnerships today, indicating that you're rather focused on this area of your life. Mercury also reaches out to the North Node in your communication house, a great aspect to make a commitment or get on the same page with someone. If you're thinking of partnering up in love or business, or making a joint decision, today is a great day to do so.
Tuesday, March 18: Venus, currently gliding through your 6th house of work and health, makes beautiful music with Uranus in your 8th house of money today. You may get a raise or bonus, welcome news I'm sure! If you applied for a business loan, today you may hear good news. Store it away and resist the urge to spend.
Wednesday, March 19:  The Moon in your communication house is nicely angled to Jupiter in your house of friendship, indicating that a group outing may be on the agenda tonight. You may feel good about friendships or long-term plans, although it's possible a work matter is nagging at the back of your mind.
Thursday, March 20: The Sun leaves your partnership sector and enters your 8th house of other people's money today, highlighting this area of life for you. Proceed carefully, as the end of the month brings a nasty new moon to your finances. Both your income house and your shared money house will get hit, so get your affairs in order now.
Friday, March 21: Your ruler, Mercury, conjuncts Neptune in your partnership house today, which could mean one of a few different things. If you're in love, today may be a fine day to have a special date, as Neptune can feel downright magical sometimes. If you have a creative partner of some kind (such as a writing partner or fellow band member), you may find you work together wonderfully on this day. However, Neptune is known to be deceptive and conceal details, so contracts may not be be favored. I would hold off on signing on the dotted line until March 26th, when there will be a beautiful trine between Mercury in your partnership sector and Jupiter in your house of hopes and wishes.
Saturday, March 22: The North Node enters Libra and your 2nd house of income today, encouraging you to stand on your own two feet. Money and rewards come to those who work for them, and right now the Universe wants you to work for them. No mooching for you. In fact, you may experience setbacks when it comes to a partner or benefactor's money. Luckily, the 2nd house is ruled by Taurus- a fellow earth sign- so I know that you can handle the work. In fact, your sign rules the 6th house of work! So lose any get rich quick schemes and focus on building a solid financial foundation that will stand the test of time. To read more about north node astrology, check out my favorite book on the subject, Jan Spiller's Astrology for the Soul.