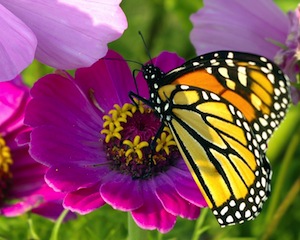 Summary: A month focused on writing, transportation, and siblings. Mid-month, a writing, travel, or higher education matter will come to a head. Although it seems there will be a positive outcome, events could lead to some disruption in your life. Towards the end of the month the focus shifts towards housing and family matters, and it appears you may be in for a financial treat to help you upgrade your abode.
Extended Horoscope: The solar eclipse at the end of April occurs in your 3rd house of communication, transportation, and siblings, and is holding hands with your ruler, Neptune, in your own sign. It's also conjunct Mercury and reaching out happily to Pluto in your house of friendships and long-term goals. Lucky you to have such a sweet aspect after such a tough month of April!
This eclipse may sweep a beneficial new contract into your life, which could relate to anything from a new job or writing assignment to a new car. Since Mercury rules your houses of home and partners, you may even sign a new lease, or make a commitment to a love or business partner. Alternatively, it could indicate a new chapter in the life of your brother or sister, or it may also be that you're going on a short trip with friends sometime soon. Whatever it is, it seems to be a positive new energy in your life.
May 2nd may cause you some difficulties however, as Mercury will oppose Saturn in your travel sectors, and you may encounter obstacles in getting from A to B. Transportation could prove to be problematic, as will any matters that involve thinking or communicating. If you're working on a project, you may find it hard to balance the details versus the long-term vision- perhaps you feel ready to get work but still aren't entirely sure which direction to take. This is not a good time to sign a contract. Luckily, this is a passing influence, although the Sun will repeat this same aspect on May 10th.
On May 3rd, Venus moves into your income sector, blessing it with good vibes. May 5th is another great day, as the Sun in your communication sector kisses good-luck Jupiter in your 5th house of true love and creativity- a much better day to sign an agreement. You may make a commitment in love, or perhaps sign a contract for a creative project. If you're in the process of adopting a child, this is a great day to sign as well.
On May 7th, Mercury will move into Gemini and your 4th house of home. If you're looking to move or do mental work on or from the home, you may find this to be a good time. Just watch out for May 11th, when Mercury will square your ruler, Neptune, and you could hear disparaging news about a home or family issue. On the other hand, this day also brings a positive connection between Venus and Mars in your two money houses, so hopefully good money news will soften the blow for you. On May 12th it's Mercury's turn to trine Mars in your money house, and you may hear good news about a home loan or inheritance.
May 14th holds a difficult full moon for everyone. It occurs in Scorpio and your 9th house of travel, and it's conjunct Saturn. On the one hand, Saturn's involvement could be a positive thing, as an aspect to Saturn indicates stability. On the other hand, Saturn is the planet of tests and limitations, and conjunctions can be harsh, so whatever comes up may be difficult. Furthermore, Venus will square Pluto on this same day, indicating a financial blow of some kind. You will have to wait to see how the moon affects you. Some Pisces may go on an important trip, while others may learn of an acceptance (or denial) to university, or complete an important writing or broadcasting project.
Luckily, May 15th is a lovely day, as Venus will conjunct Uranus in your income house, and both will reach out happily to Mercury in your home sector. You may get a raise or bonus on this day, which you in turn could apply to upgrading your digs.
May 18th is an unfortunate day, as the two lucky planets- Venus and Jupiter- will square each other in your money and fun houses. It seems that a hobby or leisure activity may eat into your savings account, or perhaps a child or lover requires a large expense. Furthermore,  on May 19th, Mars will begin to move forward in your other money house, after being retrograde since early March. Over the next few months you may be tempted to whip out that credit card more than usual, but try to hold back. Debt is no fun for anyone!
May 24th is one of the loveliest days of the year for you, as Jupiter in your 5th house of fun and love reaches out lovingly to Saturn in your travel house. If you're going on a trip with your boo, it's sure to be a romantic time. If you're a writer or work in publishing, broadcasting, or higher education, you will be filled with creative inspiration at this time. Lucky you!
The tone of the month changes on May 21st, as the Sun makes its way into Gemini and your 4th house of home. May 28th brings a new moon in this sector, which is beautifully angled to Mars in your 8th house of money and transformation. You may get a home loan or an inheritance around this time, or learn that a family member has come into some money. On this same day, Mercury trines Venus in your home and income houses, doubling down on this possibility! Just be careful- the new moon is square to your ruler, Neptune, in your sign, so something may come up that ruffles your feathers!