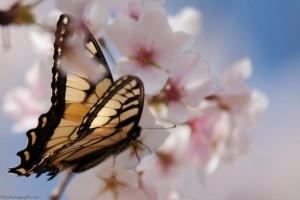 Summary: A month focused on love, partnership, and creativity. Mid-month, something very important to you may culminate, but it could bring some strife and disruption. The end of the month turns your focus to shared finances, such as money from investments, bonuses, a partner, or family money.
Extended Horoscope: April 28th sees a friendly solar eclipse occur in your 7th house of partnerships, indicating that you may be making a deeper commitment in love or business. The eclipse will reach out happily to Pluto in your commitment sector, as well as Neptune in your love and fun sector, indicating that romance will be stronger than ever! You may soon become engaged or married, or even discuss having a baby together. If you're not dating, you may take on a business partner of some kind, particularly if you work in an artistic field like music, art, media, theatre, film or television. Both groups should watch over the next 6 months to see how this plays out. You may have a ring on it (or a contract in place) by October!
Watch for May 5th, when the Sun will send a beautiful beam to Jupiter from your relationship sector. Travel with your honey is well-starred on this day, as are foreign business partners and higher education.
Unfortunately, May also brings a few hurdles to hop over in a partnership, which you'll have to deal with before you can move forward. On May 2nd, Mercury in this sector will oppose Saturn in your own sign. It seems you may need to sort out financial expectations and long-term goals with your partner to make sure that you're on the same page, and you and your partner may have some harsh words for each other on this day! May 10th will bring a similar aspect, when it will be the Sun's turn to oppose Saturn.
Discussions about shared finances will become prominent after May 7th, when Mercury moves into your 8th house of investments, shared money, bonuses and inheritance. Additionally, Venus moves into your work sector on May 3rd, bringing good luck to all things related to your job or health plan.
Unfortunately, May 11th is a day to watch out for, as Mercury angers Neptune, and a leisure activity, child, or love affair may have a big expense. Also on this day, Venus in your work and health house will oppose Mars in your house of endings, and you may deal with unpleasantness on the job, or even find yourself with a cold or other malady! Luckily, May 12th sees Mercury smooch Mars, and you may get a monetary gift of some kind to boost your mood.
A full moon occurs on May 14th in your own sign of Scorpio, and wouldn't you know, it's conjunct that pesky Saturn! Saturn has been in your sign since October of 2012, and it's been turning you inside out, pushing you to make changes in your life that are necessary to your future happiness. Unfortunately, all this change and upheaval may be causing you to freak out a little (you are on the fixed axis, after all, and fixed signs do not welcome change!). It seems that something important to you will come to a climax on this day. If a project, contract, or home matter culminates happily for you, know that Saturn's involvement will make sure whatever happens sticks (in a good way). However, there's always a chance that the news will be hard, as Saturn is known to be a tough teacher. Furthermore, on this same day, Venus will square your ruler, Pluto, in your work and contract sectors, indicating that you may fight with a co-worker or learn something unpleasant about a work project or your employment contract. Be careful on the road, as this energy is ripe for a mechanical malfunction, and I'd hate to see you blow a tire!
Luckily, May 15th is a much better day, as Venus will conjunct Uranus in your work and health sector, and both will reach out to Mercury in your money sector. You may find yourself with a nice little bonus from a work assignment, or decide to invest in a gym membership or health plan. There's no better time than the present!
May 18th is a day to watch out for, however, as Venus in your work sector will anger Jupiter in your travel sector. Health may interfere with a vacation, or perhaps a trip taken for work goes poorly.
On May 19th, Mars goes direct in Libra after being retrograde since March, and you may find it easier to sort out your feelings about any secrets you've been hiding or mental anguish you've been dealing with. In fact, if you have been hiding something, it will be very hard to keep it contained at this time! If you're thinking of closing out a chapter of your life, you will now have the clarity to show you how to proceed. Mars rules your work and health sector, so the problem you seek to heal may have to do with one of those areas.
The end of the month turns your focus to your finances, as the Sun moves into Gemini and your 8th house of shared money on May 21st. A new moon takes place in this sector on May 28th, and reaches out happily to Mars in your closure sector. If you do end a chapter of your life, it seems you may get a nice payout for it! Alternatively, you may discover an inheritance, or learn of a partner's income that you hadn't known about. Just be careful, as this new moon is square to Neptune in your love, fun, and romance house. It may be that you must focus on your finances, leaving little time for fun and games, or it could be that financial discussions cause an argument between your boo.