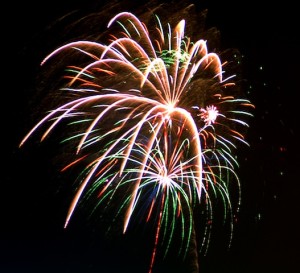 Summary: A month focused on love, children, creativity and fun. Housing and family matters may resolve happily, and a long-term goal surrounding travel, education, friendship or writing may materialize mid-month. Watch your finances all month, as ups and downs are likely. The end of the month turns your focus to work and health, as good-luck Jupiter moves into this sector and possibly sweeps in a plum new job or assignment!
Extended Horoscope: June saw you focused on family and housing matters for most of the month, and it seems these things are still very much on your mind. Luckily on the very first day of the month, Mercury goes direct in your 4th house of home, so if you've been feeling hectic or unsure about any housing or family issues, they should gain clarity now.
In fact, housing news may come on July 4th, when Mercury will smooch the beneficial North Node in your money house, and it seems you may get an inheritance or home loan, or perhaps sell your house for a good price. Happy 4th of July indeed! Then July 6th, Venus in this same housing sector will reach out to Uranus in your income house, doubling down on this possibility!
An even better day for housing and family news is July 13th, a gem of a day when Mars will conjunct the North Node in your 8th house, and both will reach out to Venus in your home sector. If you've been in talks for family or housing funds, this may be the day it materializes!
Backing up a little bit, the new moon on June 27th blew a breath of fresh air into your romance sector, and even better it came skipping along with your ruler, Neptune, in your own sign of Pisces. Some Pisces may have met love interests out of the blue, while others have heard good news about pregnancy, their children, or creative projects or hobbies.
Your focus will turn even more closely to this area of life as more planets crowd into Cancer and your 5th house of love and fun throughout the month. Mercury joins on July 13th, while Venus does so on July 18th. And as I'm sure you remember, Jupiter has been this sector since July 2013!
Watch July 8th and July 24th as days when love and travel shine, as you may plan or go on a very romantic trip! It's also possible you're working on a creative project, or a product that requires a lot of vision, and if so, be sure to get work done on these days! Some other truly lovely days for love, romance, and fun are July 19th and July 24th, when Mercury and then Venus smooch your ruler, Neptune, in your own sign.
Just watch that you don't spend too much money on a trip, romance, or project, as the Sun and Mercury's anger with Uranus on July 8th and July 24th indicate that an unexpected expense may crop up. July 15th and July 18th will then see the Sun angry with planets in your other money house, so budget accordingly!
Although you will be incredibly focused on leisure, love, and play this month, watch that you pay attention to your duties and obligations as well. Pluto is currently in your 11th house of long-term goals and friendships, shaking things up with his transformative power. Pluto will oppose several planets throughout the month, and you may end up feeling torn between your boo and your friends, or between your personal projects and your group duties. You are likely to feel this influence most on July 4th, when the Sun will oppose Pluto; on July 21st, when Mercury will oppose Pluto, and on July 27th, when Venus will oppose Pluto.
In fact, an important long-term goal may culminate on July 12th, when a full moon in this sector reaches out to Saturn in your travel and education house. You may learn you were accepted into University or grad school, or a publishing or broadcasting project may materialize. It's also possible you go on or plan a fun trip with friends! A few days later, on July 20th, Saturn will go direct in this same sector of travel and education, giving you the green light to move full steam ahead!
Again, it seems you need to keep an eye on your spending, as the full moon angers Uranus in your money house. Uranus will actually turn retrograde (I know- it never ends!) on July 21st, giving you a chance to review your revenue streams and make changes where necessary.
The crazy, wonderful, big, awesome news this month- heck, this year!- is Jupiter's move into Leo and your 6th house of work projects on July 16th. If you've been out of work, unhappy at your job, or found business to generally be slow, that will soon all change. Jupiter is the expansive and good luck planet, and he's sure to bring a bounty of professional goodies your way, so send those resumes out stat!
The best time to go for that great job or assignment is on July 25th, when the Sun will conjunct Jupiter in this same sector, or near July 26th, when a gorgeous new moon appears in Leo that's hand in hand with Jupiter. This influence is also great for Pisces trying to lose weight or recover from an illness.
Just be careful, as Mars will square the pair from the cusp of your 9th house. It seems that unwelcome travel may be involved in a new job, or perhaps you have to cancel a planned trip to accommodate your new work schedule. It's also possible that you undergo a beneficial surgery or health program that unfortunately interferes with a planned vacation.
On July 26th, Mars enters Scorpio and your 9th house of travel and education, joining our buddy Saturn who's been there since October 2012. Saturn has been tearing apart your belief system and urging you to think higher, better, and more thoughtfully for the past few years. You may have changed beliefs or religion, gotten into spirituality or philosophy, been hard at study, or had an unusual focus on foreign people or places. With Mars there now, expect even more focus on these issues! Watch August 25th for big news regarding travel, education, or thinking, as these two planets collide in this sector.