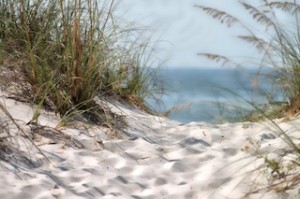 Summary: August is a good month for personal and business relationships, although you could experience some drama with your career or with an authority figure. Mid-month, something important to you will culminate with the full moon in your sign.
Extended Horoscope: The new moon that occurred last month may have ushered new life into a close personal or business partnership, and it's possible it even swept a new one your way! Indeed this month is almost entirely focused on your relationship with your other half, and it seems changes may also be afoot in regards to your career.
On August 1st, Mercury conjuncts Jupiter in your partnership house and the pair square Mars in your career sector. While it seems you'll hear good news about a personal or business partner, there's also some indication that you'll quibble with your employer or spouse. Perhaps both your honey and your boss need your time, or maybe you have a different vision than your co-founder for your company. Luckily, on this same day, Venus in your work house will trine Saturn in your career house, so it seems that any professional matters will sort out nicely.
Another great day for your career? August 7th, when Mars in this sector reaches out to Neptune in your income house, suggesting you may even be paid handsomely for your time.
On August 8th, it's the Sun's turn to conjunct Mercury in your partnership house, and the nice angle of your ruler, Uranus, in your communication sector indicates that you may make it official at this time, perhaps even signing on a dotted line. If you're looking to take a nice jaunt out of town with your boo, this could be a good time. Unfortunately, the pair will also square Saturn in your career sector on this day, indicating that professional duties may interfere with your plans.
It seems something important to you is coming to a climax with the full moon in your sign of Aquarius on August 10th. This moon will bring mixed emotions. The lovely angle of your ruler, Uranus, and the North Node suggest that you could go on a fun trip at this time, either locally or abroad. You may even purchase a car, hear good news about a sibling, or perhaps see a writing or communication project culminate.
Unfortunately, Saturn will be angry over in your professional sector, indicating that career commitments could encounter obstacles, or perhaps work interferes with a weekend trip. Additionally, Mercury will oppose the moon from your partnership sector, suggesting that your needs may be at odds with a close partner's.
Luckily, partnerships will be lovely by August 17th, a gem of a day when the two most loving planets, Jupiter and Venus, meet up in Leo.
One day to watch out for is August 18th, when Neptune in your income sector will face off against Mercury in your shared finances house. A financial issue could be illuminated at this time, and you may need to have a serious discussion with anyone who shares your bank account or handles your investments. If you're in talks for a raise, be firm on what you want, as Neptune is known to conceal details.
Another iffy day falls on August 25th, when 5 planets align in an explosive combination! The good news is that Mars will conjunct Saturn in your career house, and the pair will reach out happily to Mercury in your finance sector. This could mean that you get a bonus on the job, receive funding for a company, or learn that your spouse as come into some money. With Venus smooching your ruler, Uranus, on the same day, it seems that you are entering into a beneficial arrangement!
The problem is that over the next few days (August 26th and August 27th), Saturn and then Mars in your career sector will  square Venus in your partnership sector, so it seems that terms may come to light that are less than ideal. In a business partnership, you could disagree with your co-founder over whether to accept the terms, or perhaps negotiations with the opposing party begin to unravel. It is also possible that wedding or marriage matters go off the rails, or that career obligations interfere with personal plans.
As if that weren't enough planetary action, August 25th also sees a new moon in your financial sector, suggesting you may soon come into some funds. Neptune's opposition to the moon indicates that facts may be concealed, so be sure to enter into financial agreements with your eyes open.
The month ends on a positive note, as Venus in your partnership sector reaches out happily to the fated North Node in your foreign travel house on August 28th. Travel with a partner is well-starred, as are partnerships with foreign or media companies.
Full Aquarius Yearly Horoscope