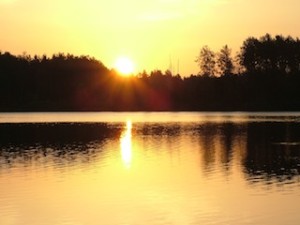 Summary: Friendships and social engagements seem to be at the forefront of your mind this month, although they could come at the expense of your wallet! Mid-month a romance, creative project or child issue may culminate, and could similarly end up putting a dent in your bank account.
Extended Horoscope: The new moon that occurred last month may have swept your life in a new direction, as the sun, moon, and Jupiter all aligned in your 11th house of hopes and dreams!
On August 1st, Mercury conjuncts Jupiter in this same sector, and the pair square Mars in your income sector. While it seems you'll hear good news about a social engagement or long-term goal, there's also some indication that whatever comes up will prove costly. Luckily, on this same day, your ruler, Venus, in your career house will trine Saturn in your income sector, giving your bank account a boost.
Then, on August 7th, Mars in your money sector reaches out to Neptune in your work house, doubling down on the possibility you get a raise of some kind!
On August 8th, it's the Sun's turn to conjunct Mercury in your friendship and goals sector, and the nice angle of Uranus in your partnership house indicates that you and your other half will be on the same page. You may even make an important life step together. Alternatively, the partnership could be platonic or professional in nature. Unfortunately, the Sun and Mercury will also square Saturn in your income house on this day, once again indicating that whatever comes up will cost you.
A romance, pregnancy, or creative project could culminate with the full moon in Aquarius on August 10th, and it seems to result in mixed emotions. The lovely angle of Uranus and the North Node suggest that romance and happiness could be ample. You may even discover a pregnancy! Unfortunately Saturn will again be angry over in your income sector, suggesting whatever comes up will prove costly. Additionally, Mercury will oppose the moon from your long-term plans sector, suggesting that you may need to alter existing plans, or that a friendship could be disturbed.
Luckily, friendships and goals will be blessed on August 17th, a gem of a day when the two most loving planets, Jupiter and Venus, meet up in Leo. Since your ruler is Venus, you get a double dose of good luck!
One day to watch out for is August 18th, when Neptune in your work and health sector will face off against Mercury in your closure house. It's possible you become ill on this day, or hear discouraging news on the job. Another stressful day could take place on August 5th, when your ruler, Venus, is cross with the North Node in your sign. You may argue with a friend at this time, or hit a snafu on a long-term plan.
Another iffy day falls on August 25th, when 5 planets align in an explosive combination! Mars will conjunct Saturn in your income sector, and the pair will reach out happily to Mercury in your closure house. It seems you could get some money from the sale of a product or project, or that money comes in from a hidden source. With your ruler, Venus, smooching Uranus on the same day, you may decide to use the money on something you and your boo have always wanted.
The problem is that over the next few days (August 26th and August 27th), Saturn and then Mars in your income house will square Venus in your friendship and goals sector, so it seems that the expenses will pile up.
As if that weren't enough planetary action, August 25th also sees a new moon in your closure sector, indicating that you will soon take steps to close out a chapter of your life. Neptune's opposition to the moon indicates that you need to guard your health closely and watch your back on the job.
The month ends on a positive note, as your ruler, Venus, in your goals sector reaches out happily to the fated North Node in your own sign of Libra on August 28th. You are coming into your own, and there's no telling what you can achieve!