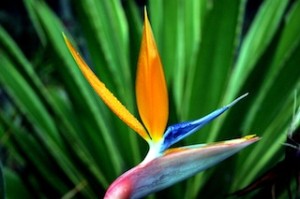 Sunday, March 9th: Saturn is currently traversing through your communication sector, and you may need to face up to your "communication issues." Finding the balance between being forthright in your emotions and putting your foot in your mouth can be tricky- especially now that Saturn is retrograde- but by the time Saturn moves on in December you could just become a veritable expert in communication.
Monday, March 10th: Today could be a rough one, as your ruler, Mercury, currently in your work and health house, squares Saturn in your communication house. A deal could fall apart today, or you could get into an argument with a co-worker. If you can avoid travel today, do so. If you must travel, be sure to prepare for Plan B. Today is a bad day to sign a contract.
Tuesday, March 11th: With the Moon conjunct Jupiter in your 11th house today, you may be feeling warm fuzzies towards your friends or your significant other. Even though you may have some worries about a child, creative project, or financial situation, allow yourself to revel in your blessings today.
Wednesday, March 12th: If your car is on the older side, you may soon experience mechanical issues. Fill those tires with air (and rotate them!), get your oil changed, and make sure your service is up to date. If you hear even the littlest of noises that give you concern, take your car in. While I doubt that anything serious will occur, Saturn in your 3rd house is known to unleash these kinds of issues, so stay on top of them before they become more serious.
Thursday, March 13th: Today is a great day for partnerships, as the Sun in this sector trines Saturn in your communication house. If you're in love, this is a great time to take a trip with your love or discuss your future. If your partner is of the business variety, today is a great day to sign a contract or make your alliance official.
Friday, March 14th: Today, your ruler, Mercury, in your work house, trines Mars in your income house. You may get a raise, or even a great new job with a great new salary. Perhaps you'll land a big client that brings in some coinage. With a full moon approaching in your sign that is well-angled to your contract house, this is a great time to sign on the dotted line!
Saturday, March 15th: Money seems to be on the brain these days, with Mars retrograde in your income house. Mars rules your house of shared money, so you're getting a double whammy with the retrograde! You may have found your spending lately is a little out-of-control or perhaps you're re-doing your budget with a partner. Hang in there until May 19th, when Mars goes direct and financial matters should clear up.