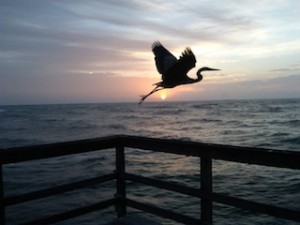 Summary: A month focused on rest, recuperation, and closing out old projects and plans. Mid-month, a work or health matter may culminate, and it seems that work and home are tied together in some way. In fact, housing and family matters factor prominently all month. The end of the month marks your own personal new year, and all signs indicate that travel or higher thinking will be a huge part of your coming year.
Extended horoscope: A new moon occurs in your endings house on May 28th, encouraging you to wrap up old projects and plans in preparation for initiations towards the end of the month. The moon will smooch Mars in your home house, indicating you may be preparing to move, sell your house, or say goodbye to a family member. Unfortunately, the moon will anger Neptune, so whatever comes up could throw travel plans for a loop. Make sure to prepare for Plan B in case there are delays or cancellations. The 9th house also rules your in laws, so it could be that your home plans rub them the wrong way.
A good career day may occur on June 5th, when the Sun makes a positive connection with Uranus in your VIP house.
You've also got Venus transiting your house of long-term goals and friendships for most of the month, and on June 4th, she makes beautiful music with Neptune in your travel house. You may go on or plan the trip of a lifetime, or perhaps learn that you were accepted into university, or that a writing or publishing project is a go. June 8th is another beautiful day for for longterm plans, as Venus connects with Pluto in your partnership house, and you may take the next step in a personal relationship, or perhaps take on a new business partner.
Mercury goes retrograde in your own sign on June 6th, and quickly recedes back into Gemini and your 12th house. You may need to do some mental heavy lifting at this time- perhaps working to rid yourself of a bad habit- or you could learn of some unpleasant information that had been hidden from you. It's also possible you need to rethink a creative project or plan that you've been preparing to launch. Mercury goes direct on July 1st, so try to save any major initiations until after this time. It will move back into your sign by mid-July.
A work or health matter may culminate on the full moon on June 12th, and it's possible you end or begin a job, get a new co-worker or office space, or address a health problem at this time. The moon will reach out happily to the North Node in your home house, indicating that whatever comes up will jive nicely with your housing and family needs. Perhaps you get a relocation opportunity that you were hoping for, or your offices move closer to your existing home.
While the moon is quite friendly, unfortunately, June 12th also sees Venus and Saturn oppose each other in your friendship and love houses. It's possible that your boo is jealous of the time you're spending with friends, or perhaps a pregnancy or child is crimping on your ability to have fun. It could also be that group obligations at work are preventing you from working on projects that could allow you to shine on your own, or your duties are taking away from your hobbies and leisure time.
Two days later, on June 14th, Mars in your home sector angers Pluto in your partnership sector, indicating that you could argue with your honey about a housing or family issue. Luckily, on June 16th, the Sun will kiss the North Node in this same family sector, smoothing things over.
Another great day is June 17th, when Venus in your long-term goals house smooches lovely Jupiter in your own sign. A long-held dream may come true today for you- holla! I love it when a plan comes together.
On June 19th, you may hear jarring news, when the Sun conjuncts Mercury in your endings house. While it doesn't appear to bad news, you could be startled by the fact that you didn't know this information.
Then, on June 21st oh lucky Cancer, the Sun makes its way into your sign, marking the beginning of your own personal new year! Unfortunately there are a few hiccups to get past before we get to the good stuff. On June 23rd, Jupiter in your sign will anger the North Node, bringing turbulence to home and family plans. Then, on June 24th, Mars and Uranus will oppose each other in your home and career houses, pitting the needs of these sectors against each other. It seems you'll be so busy on both ends that you won't know where to focus your energy!
Luckily, the lovely new moon occurs in your sign on June 27th, and my is she a beauty. This is extra great news for you, considering this moon will set the tone for your whole year from birthday to birthday! It seems you're starting a whole new chapter, and because the moon is angled lovingly to Neptune in fellow water sign Pisces and your 9th house of travel, this could be a year that revolves around foreign people and places for you! You may travel a lot for personal reasons, perhaps even moving abroad at some point. It's also possible that your work or a personal projects take on a foreign element of some kind. Alternatively, you could go back to school to get a higher degree, or you may begin an important writing or publishing project. How exciting!