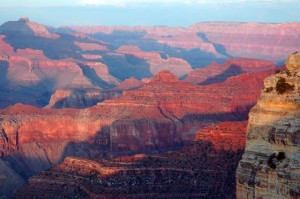 Summary: Money is front and center this month, and it seems you could be on the receiving end of a nice chunk of change. A child or leisure activity could prove expensive however, so you may end up spending whatever you get! The end of the month turns your focus to travel and higher thinking, as good-luck Jupiter moves into this sector to stay for a full year!
Extended Horoscope: June saw you focused on a close personal or business relationship, and it seems this is still very much on your mind. Luckily on the very first day of the month, Mercury goes direct in this sector, so if you've been feeling like you and your boo aren't on the same page lately, things should begin to straighten out now.
In fact, you may want to plan a fun getaway with your honey for July 4th, as the interplay between Mercury and the North Node will bring fabulous vibes to your relationship! Happy 4th of July, indeed! An even more romantic day is July 6th, when Venus in your partnership house smooches Uranus in your romance sector, setting the stage for your own personal fireworks show!
July 13th may prove to be a day to remember as well, as a long-held dream you share with a partner may come true. Mars will conjunct the North Node in your goals house, and both will reach out to Venus in your partners sector. Whether it's a personal or business relationship, this match seems made to last.
Backing up a little bit, the new moon on June 27th blew a breath of fresh air into your money sector, and it seems you may have had an influx of funds. Because the moon came arm in arm with Neptune in your home sector, it's possible you received an inheritance or familial gift, or perhaps made money from the sale of a home (or alternatively put money down on a home!).
Your focus will turn even more closely to your bank account as more planets crowd into Cancer throughout the month. Mercury joins on July 13th, while Venus does so on July 18th. And as I'm sure you remember, Jupiter has been blessing this sector since July 2013!
Cancer and your 8th house rule not only your shared finances, but also death, sex, transformation, surgery and the occult. It's possible that this month may see you through an important surgery, or you could find yourself more than a little lusty at this time! It's also possible you are going through some profound personal changes at this point in life ("death" for a certain way of life), which is further indicated by Saturn's position in your endings house.
Watch July 8th and July 24th as days when money matters (or surgery/sex/transformations) shine, as the Sun and Mercury send beautiful beams to Saturn in your closure sector. More good news may follow on July 19th and  July 24th, when Mercury and then Venus smooch Neptune in your home sector, again indicating that money comes from your family or a housing situation.
Do be careful for some overlapping challenges on these days however, as it's possible that whatever comes up will affect a leisure activity, creative project, love affair, or child of yours, as the Sun and Mercury irritate Uranus on July 8th and July 24th. While you may get some money, it's possible you have to turn around and spend it on a child or lover. It's also possible that your boo or kid needs surgery, although I hope that's not the case! July 15th and July 18th are two more troublesome days, when the Sun will be angry with planets in your friendship and goals house, indicating that a long-term goal could be more expensive than you anticipated, or that you could argue with a friend over money.
It seems you will be forced to confront your financial situation in a big way this month, as you take a good look at money that you earn and money that you spend. Mighty Pluto has been tearing through your income house since 2008, bringing major ups and downs to your own personal income- that is, money that you earn, not money that is gifted to you or gotten through a partner. Both of these types of money will come sharply into focus this month- and possibly compete against one another- as Pluto faces off against several planets in Cancer throughout the month. You could have a conversation with a partner about who contributes what, or you may find that your income isn't covering your expenses. Alternatively, you could receive a financial offer that comes with harsh strings attached. You are likely to feel this influence most on July 4th, when the Sun will oppose Pluto; on July 21st, when Mercury will oppose Pluto, and on July 27th, when Venus will oppose Pluto.
Luckily, you may hear fabulous news about your income on July 12th, when a full moon occurs in this sector and comes hand in hand with Saturn in your closure sector. You may receive a nice payout for finishing a project or selling a product, project, or company, or perhaps get a new source of income from a job in a medical or creative field. Even better, a few days later, on July 20th Saturn will go direct in this same sector of endings, and you will be better able to close out this chapter of your life.
Again, it seems a love affair or child issue will be disrupted, as the full moon angers Uranus in in this sector. Uranus will actually turn retrograde (I know- it never ends!) in this same sector of love, children, and creativity on July 21st, so you may review this area of life and make changes.
The crazy, wonderful, big, awesome news this month- heck, this year!- is your ruler, Jupiter's, move into Leo and your 9th house of travel and education on July 16th. The 9th house rules vision (of the intellectual variety), learning, and higher thinking- hence its association with travel and education- and wouldn't you know, it's also the house your sign of Sagittarius happens to rule! You may go on some amazing trips over the next year, begin a graduate program, or perhaps become involved in religion, philosophy, or spirituality in some way. If you work in publishing, broadcasting, or any industry where you use your intellect to reach a broad amount of people, you are also favored.
Watch July 25th as a day when any of these issues could shine, as the Sun will conjunct Jupiter in this same 9th house. Then, on July 26th, a gorgeous new moon appears in Leo that's hand in hand with Jupiter, setting a wonderful tone for travel, learning, and thinking until Summer 2015! Your eyes may be opened to a whole new way of life over the coming year!
Just be careful, as Mars will square the pair from the cusp of your closure house, indicating that it won't always be easy sailing. You may encounter challenges to your belief system at this time that could rock you, and it's possible that travel could come with some difficulties.
Also on July 26th, Mars enters Scorpio and your 12th house of endings and closure, joining our buddy Saturn who's been there since October 2012. This is not the easiest position for Saturn (or Mars for that matter!) as it seems possible you've been wrestling with some personal demons over the past few years- perhaps even dealing with a health issue for yourself or a loved one. It's possible you've had to own up and overcome some toxic habits or people, and you may have even spent some time in a hospital, rehab, or prison (the 12th house rules institutions). Watch August 25th as a day when you could hear sudden news that had been hidden from you, as these two powerful planets collide and one of these demons could rear their ugly heads.
Sagittarius Full Yearly Horoscope