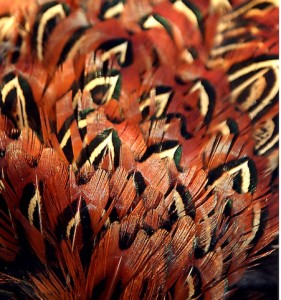 Summary: A month focused on long-term plans, friendship, and socializing. Mid-month, a love affair could blossom into the real deal, or you could learn that you or a partner are pregnant. The end of the month sees you wrapping up old projects and plans to prepare for your birthday month in July.
Extended Horoscope: A new moon takes place on May 28th in your 11th house of hopes and dreams, breathing new life into long-term plans and friendships. The moon comes arm in arm with Mars in your 3rd house of communication, indicating that June could end up being a very busy month for you!
You may go on lots of short trips with friends, or perhaps sign an important agreement of some kind. Just be careful, as all this planning and socializing could put a serious dent in your wallet, as the moon angers Neptune in your money house.
Watch June 5th for good news regarding travel, education, and writing endeavors, when the Sun smooches Uranus in this sector. June 19th may bring news to plans or friendships when the Sun, your ruler, conjuncts Mercury in Gemini.
June's big news is Mercury's retrograde from June 6th to July 1st. You may need to review goals and dreams to make sure they are still relevant to your life, or a friendship could go through a transformation. It's best to save major initiations and commitments until after July 1st, when Mercury resumes direct motion.
Lest you think career news is over, don't fret- Venus graces this sector for most of the month, and makes positive connections to Neptune and Pluto on June 4th and June 8th. You may get a bonus from a work assignment or learn about a big career win on one of these days- nice!
Just watch out for June 12th, as Venus and Saturn will oppose each other in your home and career sectors, pitting the needs of each against each other. You may be too busy at work to deal with home obligations, or vice versa! Try to strike a balance.
June 12th may also bring a love matter to fruition, as a full moon occurs in Sagittarius and your 5th house of true love. A romance may solidify or fall apart at this time, although the North Node's beneficial position suggests you are looking to make a deeper commitment to your love. It's also possible that a creative project comes together at this time, or you learn about a pregnancy!
June 14th may bring trouble to a work assignment or travel plans, as Mars angers Pluto in your communication and work sectors. This would be a poor time to sign an agreement, and you may even argue with a co-worker or underling. It's also possible that illness interferes with a trip, or a vehicle breaks down in some way. Prepare for plan B and bring extra tires wherever you go!
On June 17th, Venus in your career house smooches Jupiter in your closure and creativity sector. You may end a job amicably at this time, or perhaps learn of a career win if you work in a creative, medical, or institutional field.
Your focus turns entirely to wrapping up old projects as the Sun enters your closure sector on June 21st, joining good luck Jupiter. Get excited dear Leo, as this means we are only one month away from your big coming out party, since July 2014 is the month Jupiter finally moves into your sign and gives you the glory you so deserve!
Leos get a bad rap for their, how do I say this…indulgences…ahem, but in fact, you're one of the most loyal, hard-working, generous signs around! Sure you like your food, wine, and leisure time (you do rule the fun, party-tastic 5th house after all) but you know how to get down to business.
The thing is, you do your best work when you're appreciate for your efforts, and lately its felt like no one gives a flying f***! The last year was an important one in that it taught you the benefit in letting go, digging deep into yourself, and learning that no one's approval counts as much as your own.
Luckily, you've learned your lesson, and soon the Universe will reward you. For now, use the new moon on June 27th in your closure sector to finish up whatever you need so that you can begin new projects in July with gusto. This moon will be gloriously aligned with Neptune in your financial house, suggesting that by wrapping up projects, you may even net yourself a little moolah. Enjoy!
Full Leo Yearly 2014 Horoscope