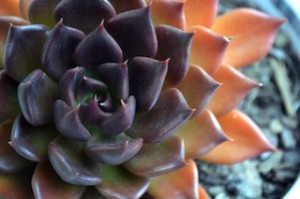 Sunday, March 16: A long-term goal may come to fruition today, as a full moon occurs in Virgo and your 11th house of hopes and dreams. The moon is nicely angled to Saturn in your sign, indicating that it is something that is both important to your identity, and also something that will stay with you for a long time to come.
Monday, March 17: Happy St. Patrick's Day! Mercury enters your fifth house of romance, fun, and children today, giving creative projects a boost of mental energy. Mercury also reaches out to the North Node in your sign, giving you an extra boost of luck. If you're a writer or creator of some kind, get to work, as you may find yourself full of ideas.
Tuesday, March 18: Venus in your 4th house of home trines Uranus in your 6th house of work today, indicating that home and work needs are in alignment today. You may need to move for a job, or perhaps begin to work from home, or get a job in real estate or home construction.
Wednesday, March 19:  The Moon in your sign is nicely angled to Jupiter in your travel house, indicating that far away places may be on the brain today. In fact, matters close to home may cause you a bit of grief or worry, although this is a very temporary influence. Tomorrow, the moon meets with Saturn in your sign, and you may experience heightened emotions about any big changes happening in your life. Depending on your personality, this could manifest as either great confidence or great worry- either way, try to keep a level head.
Thursday, March 20: The Sun leaves your fun and love sector and enters your 6th house of work and health, indicating that you're getting down to business. Proceed carefully, as the end of the month brings turbulence to this area. You soon may encounter changes on the job or with your health, and they may not all be welcome. Keep your eyes open and beware of underhanded co-workers.
Friday, March 21: Mercury conjuncts Neptune in your love and fun house today, an excellent aspect for any scorpions who work in a creative field, especially if your work requires writing or mental concentration. Contracts may be fuzzy however, so I would hold off on signing on the dotted line until March 26th.
Saturday, March 22: The North Node enters Libra and your 12th house of closure today, indicating that a chapter of your life may be coming to an end. As turbulence erupts in your work and health life over the coming month, the Universe wants you to focus on letting go. The more you try to micromanage your surroundings and cling on to the past, the more you will meet with resistance. Allow yourself to let go of the things that no longer suit you so that you can move on to something better by the time this transit is over, in October 2015. To read more about north node astrology, check out my favorite book on the subject, Jan Spiller's Astrology for the Soul.