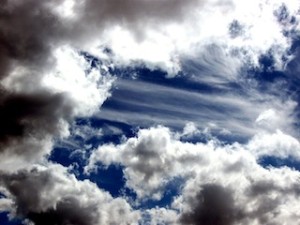 Summary: The beginning of the month could bring chaos to your finances, as you may lose an income stream or encounter an unexpected expense. Mid-month will see an eclipse that will either save the day or add to your financial woes. Luckily, the end of the month is divine, and you may be presented with a contract or project that makes your day- or even your year!
Extended Horoscope: Well, you've been hearing about it for a while, and it's finally here. April. *Sigh* There's so much going on this month, it's hard to know where to begin! Let's start with the new moon, which actually takes place on March 30 in Aries and your 2nd house of income.
This new moon is conjunct Uranus, indicating that some unexpected financial news could come up out of the blue for you. It doesn't have to mean bad news, but because the Sun, Moon, and Uranus will all be squaring Jupiter in your house of romance, fun, and children, and Pluto in your 11th house of hopes and wishes, I worry it may not be the news you hoped to hear. A long-term goal could hit a financing snag, or a lover or child could prove to be very expensive at this time. Alternatively, the funding for a creative project could fall through, or you may fight with a friend about money.
Whatever happens may play out over the first few days of April, as the Sun first squares Jupiter on March 31, then conjuncts Uranus on April 1st, and finally squares Pluto on April 2nd. April Fool's Day indeed! Check your daily horoscopes at the end of the week for more details.
Adding to your financial drama, Mars in your 8th house of other people's money will oppose the Sun in your income house on April 7th. You may have to own up to the fact that you're spending more than you are making, or perhaps shared finances between you and a partner become a little too blurry. Who's paying for what? Is what's their's, yours? Is what's yours, theirs?
Luckily, you have some protection headed your way, as Venus moves into Pisces on April 7th, blessing you with her beauty, and making you extra attractive to everyone around you. Even better, Venus will conjunct your ruler, Neptune, on April 11th, bestowing even more good luck on your sign. This is a great time to update your wardrobe, haircut, or personal style.
Venus also rules your house of other people's money, so there's a chance some money will come through for you right when you need it. Adding to this possibility is the fact that there's a lunar eclipse in this sector on April 15th. This eclipse will conjunct the north node in your 8th house of other people's money, so I'm hoping you will hear good financial news. The north node tends to bestow good luck to the houses it transits, so I'm hopeful you could see a payout of some kind. Perhaps you get an inheritance or bonus, or find the tax man is good to you this year. Perhaps your partner comes into some money of his/her own.
The only problem with the north node is that it comes with a pesky south node attached to its rear end. The south node is always the exact degree of the opposite sign of the north node, so in this case, it will be about 28 degrees Aries. Just as the north node bestows its good luck, so does the south node give us "not so good luck" in the houses IT transits. In this case, the south node is making its way through your 2nd house of income. This fact, coupled with that chaotic new moon in this same house of income earlier in the month, is why I feel your personal income may suffer a blow of some kind.
Of course there is always the chance that this eclipse could bring bad news as well, so you should brace yourself for that. Right around the eclipse, Mercury, now making its way through your income house, will copy the same series of squares that the Sun  did earlier in the month! Argh. On April 13th, it will square Jupiter in your 5th house of love and children; on April 14th, it will conjunct Uranus and square Pluto in your 11th house of long-term goals; and on April 15th, it will oppose Mars in your 8th house of other people's money. Sheesh. You can see why I warned you about April, right? Try to take comfort in the fact that all signs are going through difficult aspects, and some have it a lot worse than you! I'm looking at you Libra, Aries, Capricorn, and Cancer!
Luckily, April 17th looks divine, as Venus in your sign trines Jupiter in your 5th house of true love. This is one of the best days of the year for your love life, so make sure you spend it with a special someone. If you're single, get up off that couch and go to a party, a bar, heck, even the supermarket! Your aspects are too lovely to sit at home today. If you're trying to have a baby, this is a glorious aspect for that as well. Venus will also reach out to Pluto in your 11th house of hopes and dreams, making today even more special and personal to you.
Enjoy this influence while you can, as April 21st brings much chaos to the sky. Here we have, the dreaded… cardinal…square. On this day, Pluto, Uranus, Mars, and Jupiter will be locked in a four-way battle in your houses of love and fun, friendship and goals, and income and shared money houses. If you didn't feel anything in early or mid-April, you just might now. This is largely dependent on whether you have any planets or cusps in your chart at 13 degrees Libra, Capricorn, Aries, or Cancer. If you do, there's a good chance this square will affect you.
Now- before you start freaking out and hiding in your safe house, you should know that this doesn't have to spell doom and gloom. It could just indicate a lot of upheaval and transformation in your life. While change can be difficult, it's not necessary bad. Think of all the good things in your life right now…something probably had to change previously in your life for you to get those things, right? A square might make you move, change jobs, or break-up with someone, but those events might lead you to a better house, salary, or partner. In your case, the Universe wants to transform your finances, love life, and long-term goals to get you closer to a path that will make you happy in the long run. Life is like yoga- the poses can be painful while you do them, but if you learn to work through the pain- and possibly even come to enjoy it- it will soon be over, and you will be stronger.
Now let's close things out on a good note, shall we? April 24th is sure to be a fine day, as Venus in your sign trines Saturn in your 9th house of foreign people and places. You may take or plan a trip with your love, and if so, it's sure to be full of romance and fun. If you're single, why not take a solo trip? You may just meet a sexy foreigner with whom you can trade besitos.
Also on April 24th, the Sun will conjunct Mercury in your 3rd house of communication and transportation, and you may be presented with a beneficial contract. It's a great day to sign on the dotted line. At the very least, you should take advantage of this energy to do mental or creative work. It seems you'll be full of ideas, so get to work! This influence becomes even stronger on April 26th, when the Sun in this sector will reach out to your ruler, Neptune, in your own sign!
Even better, April 28th brings a fabulous solar eclipse to this sector (your 3rd house of communication and contracts), that's conjunct Mercury, sextile your ruler, and also trine Pluto in your 11th house of hopes and dreams! It seems you may begin a new project, or perhaps make some kind of commitment or sign a contract, that is very close to your heart. You may even get a new car, or hear good news about a sibling. All in all, I'd say the end of April is shaping up to be MUCH better than the beginning!