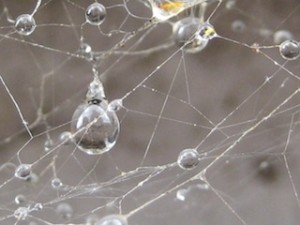 Summary: This is a hectic month for travel and communication. Early in the month, you may learn something unpleasant about  a work project or co-worker, or perhaps suffer a setback regarding a vehicle or contract. Mid-month the focus shifts to higher learning and foreign travel, as an eclipse takes place in this sector. Everything may come to a head in the 3rd week of April, as a four way square take place between your contract and communication house, work and health house, closure house, and travel house. Luckily, a friendly solar eclipse at the end of the month indicates positive beginnings in all things home and housing.
Extended Horoscope: This month is sure to be full of surprises- and not all of them pleasant- as your ruler, Uranus, finds itself wrestling with some of its planet buddies. The full moon that occurs on March 30 takes place in your 3rd house of transportation and communication and is conjunct Uranus, indicating that something may come up out of the blue. Because the Moon is square to both Jupiter in your 6th house of work and health, and Pluto in your 12th house of endings, I feel the news will  be stressful. A work contract may suddenly go awry, and could even bring a job or work assignment to an end. You could fight with co-workers or a client, or perhaps learn of some jarring information that had previously been hidden from you. Alternatively,  illness could get in the way of some planned travel. You might even experience a mechanical breakdown of some kind, so be careful on the road!
This seems to play out over the first few days of April, as the Sun squares Jupiter on March 31, conjuncts Uranus on April 1st, and squares Pluto on April 2nd. This would definitely not be a good time to enter into any agreements or contracts of any kind.  Then on April 7th, the Sun will oppose Mars in your OTHER travel house, the 9th house of broad horizons, creating a push-pull situation between details and big picture thinking, local travel and foreign travel, and micro-managing and letting go.
Luckily, you appear to have some protection in the 9th house, as Venus will trine the True Node in this sector on April 4th. The true node here is pushing you towards bigger picture thinking, so perhaps any setbacks you suffer early in the month in your 3rd house will ultimately push you to expand your horizons. Additionally, because Venus is currently in your sign, it appears that love and travel are connected for you.
In fact, there's a lunar eclipse in this travel sector on April 15th that's conjunct the North Node.  You may be on an important overseas trip, or perhaps hear big news about a foreign company or person that you will work with. Since the 9th house rules your in-laws, you may hear news about them as well. If you applied to college or University, you may hear news at this time as well.
Because the north node is a lucky point on the chart, I'm hoping that this eclipse will bring good news. To me, it seems that whatever problems are cooking up in your 3rd house of local people and places are designed to push you towards a 9th house way of thinking. However, during the same time as the eclipse, Mercury will be wreaking some problems of his own, which could make it hard to appreciate any good news that comes your way. Mercury will in fact perform the same series of squares and conjunctions that the Sun just did earlier in the month! On April 13th, Mercury will square Jupiter, and on April 15th, Mercury will both conjunct your ruler, Uranus, and square Pluto in Capricorn. Argh! This would not be the time to enter into any agreements.
Unfortunately, I'm not even finished yet! Later in the month, on April 21st, Mars will join these feisty planets to form a 4-way square between your houses of work, closure, contracts, and travel. It seems that these areas are about to be majorly uprooted in some way, and because your ruler is Uranus, you're right in the thick of it. It seems that whatever has been brewing all month will come to a head at this time. This is especially true if you have a planet or point at or close to 13 degrees Capricorn, Cancer, Aries, or Libra. You can look  up your natal chart here and examine your chart. Whatever house contains a planet or point in those signs at those degrees will be affected. While you're at it, take note of what your rising sign is, and be sure to read the horoscope for that sign as well! It's just as important as your Sun sign.
Ok. Now that we've gotten the bad news out of the way, let's share some good news shall we? Venus moves into your income house on April 7th, giving some extra blessings to this area for you. On the 11th, Venus will conjunct Neptune, and you may even hear some great news about a raise or new source of income! This is especially true if you work in a creative or artistic field.
April 17th could be a day to remember, as Venus in your income sector trines Jupiter in your work house, one of the most lovely aspects you could find! It will also trine Pluto in your closure house, so if you are ending a job or contract, or selling a vehicle, it seems you may get a nice payout.
Another great day is April 24th, when Venus in your income sector will trine Saturn in your career sector. It seems a raise is definitely on your way!
On April 20th, the Sun leaves your 3rd house of communication (thank gawd!) and enters your 4th house of home, switching your area of of focus dramatically. If you're looking to move or sign a new lease, April 24th is a great day, as the Sun will conjunct Mercury in this sector, and Mercury rules contracts.
There's a lovely eclipse at the end of the month in this sector, which is a welcome relief from all the chaos of early and mid-April. The eclipse takes place in your 4th house of home, is conjunct Mercury, sextile Neptune in your income house, AND trine Pluto in your endings house. At this time, you may take steps to sell your home or buy a new one, and if so, it seems that luck will be on your side. You will either get a good sum if you sell, or find a good price if you buy. If you need financial help for a home situation, it seems you will have it. It's likely that you will initiate this process some time in the next 6 months, before the full moon in this sector in October.
Aquarius 2014 Yearly Horoscope