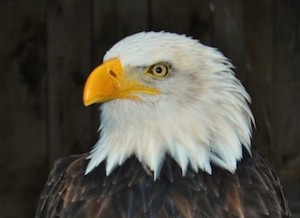 Summary: July is a month focused on work and health, and it's possible a hard-won career issue comes to a head mid-month. Early in the month, love and travel are intwined, although you may experience some transportation or communication issues. The end of the month turns your focus to a close partnership, as good-luck Jupiter moves into this sector, blessing a close personal or business relationship with her goodies for a full year!
Extended Horoscope: June saw you focused on love, leisure, and creativity for most of the month, and it seems these things are still very much on your mind. Luckily on the very first day of the month, Mercury goes direct in this sector, so if you've been feeling unsure about a love affair, child issue, or creative project, you should gain clarity now.
In fact, set some fun plans for July 4th, when the interplay between Mercury and the North Node ensure romance and travel are well-starred! Happy 4th of July indeed! Same goes for July 6th, when Venus smooches Uranus, doubling down on this possibility!
An even better day for love and travel is July 13th, a gem of a day when Mars will conjunct the North Node in your travel house, and both will reach out to Venus in your fun and love sector. It's also possible that you hear great news about a creative project at this time, or about any projects or products you may be working on that require long-term vision. Aquarians with children may even decide to take their little ones on a fun trip abroad now that school's out!
Backing up a little bit, the new moon on June 27th blew a fresh breath of air into your work and health sector, possibly bringing along stellar financial news as well. You may have gotten a new job or work assignment, or perhaps learned about a nice, big raise.
Your focus will turn even more closely to this area of life as more planets crowd into Cancer throughout the month. Mercury joins on July 13th, while Venus does so on July 18th. And as I'm sure you remember, Jupiter has been this sector since July 2013!
Watch July 8th and July 24th as days when career matters shine, as the Sun and Mercury send beautiful beams to Saturn in your 10th house of career. If you didn't hear good career news right after the new moon, this may be the time! Good money news may follow on July 19th and  July 24th, when Mercury and then Venus smooch your Neptune in your income house, showering you with a raise or bonus for all your hard work!
Just watch that you don't anger your co-workers, as the Sun and Mercury's irritation with Uranus on July 8th and July 24th indicate that communication problems are likely. It's also possible that you're presented with a contract, and the terms aren't quite what you hoped for. Alternatively, travel taken on these days may encounter difficulties, and it's even possible that you fall ill! July 15th and July 18th are two more troublesome days, when the Sun will be angry with planets in your other travel house, again indicating challenges in regards to work, health, and travel.
All of this focus on work and career appears to be heading towards an ending of some kind, as Pluto makes its way through your shadowy 12th house of endings and closure. Pluto will oppose several planets throughout the month, and it's likely that you will encounter difficulties from co-workers or subordinates, or deal with some underhandedness on the job. If you are trying to leave a job or sell a company, all signs indicate that you'll have to put a fight. You are likely to feel this influence most on July 4th, when the Sun will oppose Pluto; on July 21st, when Mercury will oppose Pluto, and on July 27th, when Venus will oppose Pluto. Watch your health on these days as well.
Luckily, all's well that ends well, and things may come to a positive resolution on July 12th, when a full moon in your endings sector reaches out happily to Saturn in your career house. You may leave a job or learn about a new one, or sell a project or company. A few days later, on July 20th, Saturn will go direct in your career sector, giving you the green light to move full steam ahead! If a work or career matter has been stalled over the last few months, you may now gain clarity!
Again, it seems you need to keep an eye on contracts and communication however, as the full moon angers Uranus in Aries. While the full moon may bring you a positive resolution, it's also possible that you p*** some people off in the process! Uranus will actually turn retrograde (I know- it never ends!) in your contracts and communication sector on July 21st, giving you a chance to make changes where necessary.
The crazy, wonderful, big, awesome news this month- heck, this year!- is Jupiter's move into Leo and your 7th house of partnerships on July 16th. This could be the year you settle down with your boo, perhaps becoming engaged or even walking down the aisle! Existing couples may find the passion injected back into their lives, and you may even discuss having a baby or working on a project together. This influence could also apply to a business partnership.
Watch July 25th as a day when partnerships shine, as the Sun will conjunct Jupiter, shining beautiful, beneficial energy your way. Then, on July 26th, a gorgeous new moon appears in Leo that's hand in hand with Jupiter, setting a wonderful tone for relationships for the whole year- from now until Summer 2015!
Just be careful, as Mars will square the pair from the cusp of your 10th house, indicating that career obligations may get in the way of spending time with your boo, or vice versa. It's also possible you have challenges with an employer or business partner.
On July 26th, Mars enters Scorpio and your 10th house of career, joining our buddy Saturn who's been there since October 2012. While most people might be taking August off for vacation, this isn't the case for you, dear Aquarius! Career matters will be amped up to the max, so if you haven't felt the heat yet, you may soon enough. Watch August 25th as a day when something explosive could occur, due to the meeting of these two powerful planets.
Aquarius Full Yearly Horoscope