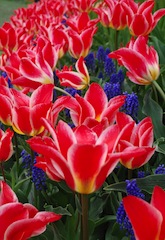 Sunday, March 23: The Sun is now lighting up your sector of fun, love, and children, and you may feel extra sparkle in your life at this time. Aries is a fellow fire sign like Sagittarius, so the Sun's transit here makes your fire burn more brightly. Watch that all this fun and love doesn't burn a hole in your pocketbook, however, as today the Sun will square the Moon, and you may be discouraged about money matters. It seems that an expense may come up regarding a child or hobby, or perhaps a love affair is costing you a pretty penny (those romantic dinners don't pay for themselves!). Although this is a passing influence, the planets will brew up more trouble in these sectors by the end of the month,  so pay attention to whatever comes up.
Monday, March 24: Your income and self-worth comes up for inspection today, as the Moon conjuncts Pluto in this sector. You may be in the midst of transforming the way you earn money, and if so, today's energy gives you the emotional heft to push through any changes. Although money may come and go over the next month, with Jupiter (your ruler) blessing your 8th house of finances until July, you have protection.
Tuesday, March 25th: Today is a fine day for romance, as the Sun in this sector makes sweet harmony with the Moon. If you can get away for the night, you have good energy to take a short trip with a loved one or child. Alternatively, you may use this energy to complete a creative writing project, or make a commitment in love or creativity. At the very least, you'll find that communications with loved ones go smoothly and your mood will be pleasant.
Wednesday, March 26th: If you need to put the final touches on any kind of housing matter, today is the perfect day to do so, as Mercury in your home sector trines Jupiter in your 8th house of other people's money. A home loan may come through, or perhaps you sign a lease for a new apartment. You may even learn of a family inheritance or trust fund in your name.
Thursday, March 27th: Money and housing matters continue to be well-starred today, as Mercury in your home sector now reaches out happily to Pluto in your income sector. It seems that income and family are intertwined now, or at the very least they are working in harmony. If you need money for a new housing situation, today may bring good news.
Friday, March 28th: With the Moon conjunct Mercury in your 4th house of home, emotions may run high about a family or housing matter. You may feel a desire to "talk out" any issues with family member, or if you're re-decorating,  you may find yourself with a ton of ideas about what you want to do. This is a great day to brainstorm, as you could be full of inspiration. Just take care to keep your emotions in check- you don't want to say anything to a family member that you may regret!
Saturday, March 29th: With Venus in your 3rd house of communications making a fine aspect to Mars in your friendship house, you may find this to be a great day to spend with friends. Alternatively, talks may go well regarding a long-term project or goal, and you may even be presented with a contract. Today would not be a good day to commit to anything, however, as Venus also will square Saturn in your 12th house of closure. Information could come out that upsets you today, or travel could go awry. Tomorrow's new moon may stir up it's own trouble as well, so best keep it close to home.