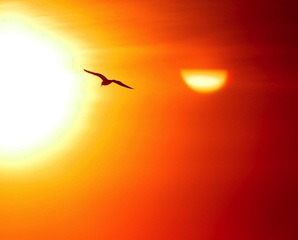 Summary: A month focused on commitment, travel, and partnerships. Mid-month, a foreign trip or education matter could come together. The end of the month turns your focus to housing and family matters, and you may be preparing to say goodbye to your current residence.
Extended Horoscope: A new moon occurs on May 28th in your communication and contracts house, suggesting that you may soon make an important agreement or sign a contract. The fact that the moon reaches out happily to Mars in your other commitment house- the 7th house or partnerships- doubles down on this possibility. It's also possible that you buy or sell a vehicle, go on a nearby trip, begin a writing or communications project, or hear big news about a sibling.
The moon will unfortunately anger Neptune in your 12th house of closure and secrets, so be sure to read over any contracts carefully. It's possible that a vehicle could have problems, or you could argue with a sibling.
Watch June 5th as the day when a contract or offer could appear. Another day when news could pop up is June 19th, when the Sun conjuncts Mercury.
Try to take care of things before June 6th, as Mercury will retrograde in this sector June 6th-July 1st. Mercury retrograde is never a good time to make a commitment, sign a contract, or make important initiations.
A travel or education matter may come to a head on June 12th, when a full moon occurs in Sagittarius and your 9th house. This moon will reach out to the beneficial North Node in your partnership house, suggesting that love and travel go hand in hand at this time. It's also possible that you partner up on a writing, publishing, or academic project.
Unfortunately, whatever comes up may put a dent in your bank account, as Venus and Saturn will oppose each other in your financial sectors. Then, two days later, on June 14th, your ruler, Mars, will anger Pluto suggesting that career matters could get in the way of personal plans.
Luckily, Venus graces your income sector for most of the month, and makes a positive connection with Neptune on June 4th. June 8th could also bring good money news, as Venus reaches out to Pluto in your career sector.
June 17th is even better, when Venus smooches Jupiter in your home sector, and you may learn you have the money to upgrade your living situation. In fact, your focus turns entirely to housing and family matters when the Sun enters this sector on June 21st. 
Unfortunately, there are a few hiccups to get around. On June 23rd, Jupiter will anger the North Node, and you could argue with a partner over a housing or family issue. It's also possible that you argue with your family over your partner, or perhaps your relationship with your realtor, landlord, or contractor goes south.
Then, on June 24th, your ruler, Mars, will oppose Uranus in your self and partnership houses, indicating more strife in a close relationship. All should be smoothed over by June 27th, when Mercury in your communication sector reaches out happily to the North Node in your relationships house.
On June 27th, a gorgeous new moon occurs in your housing and family sector, indicating that you may soon be preparing to move, redecorate your house, or make an addition to your family. This moon comes hand in hand with Neptune in your closure house, indicating that you will be very ready to move on to the next phase of your life! This moon will set the tone for housing and family matters for the whole year…Enjoy!